Pablo Zabaleta's not a bad-looking bloke, is he?
But a couple of Instagram users went a bit overboard in response to a collage of the right-back, which Manchester City's official account posted on Sunday night to celebrate him making his 300th appearance for the club.
When we think of Zabaleta, his steadiness and reliability spring to mind. But for @patti_sexysweets_cramer and @super.kardapolov, the balding Argentine clearly evokes much more passionate emotions…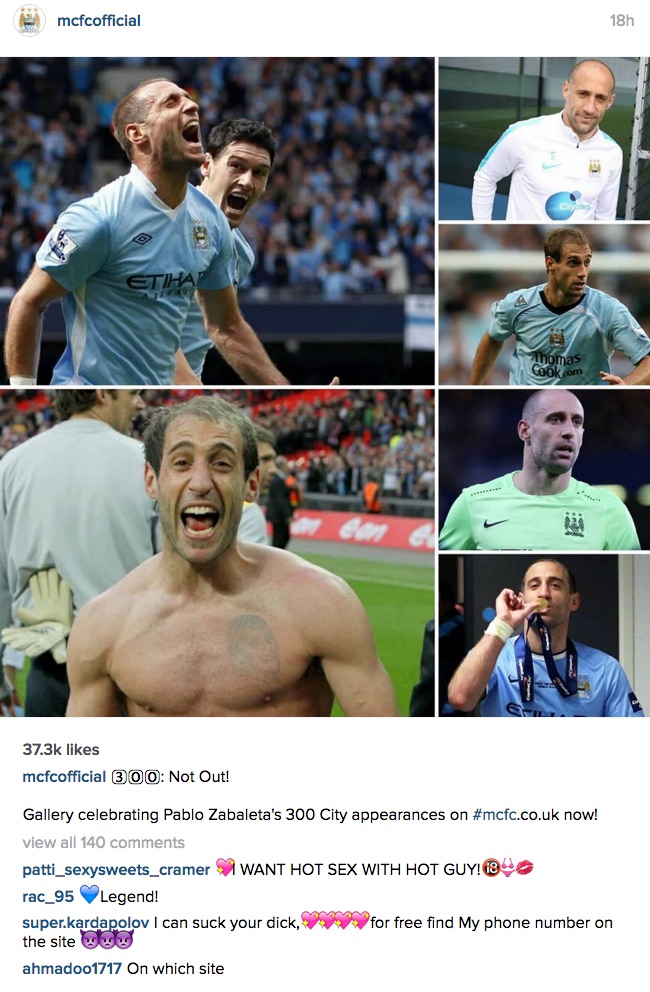 Everything is better said with emojis, right?
If you are out there, @ahmadoo1717, let us know how you got on in your quest.