Forget Leicester City; this is the real fairytale story of the football season.
A £100,000-per-week footballer and a humble shop girl earning £10 an hour – an unlikely romance which sounds like the script for an early 2000s movie starring Lindsay Lohan. I'd watch it.
The characters in question here are Manchester United midfielder Morgan Schneiderlin, who has announced his engagement to Adidas shop worker Camille Sold with this romantic Instagram post.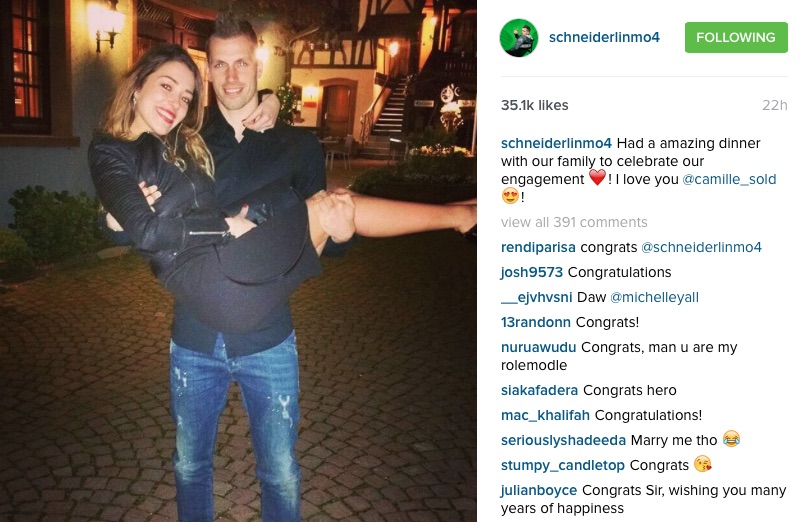 France international Schneiderlin, 26, began seeing 21-year-old beauty Camille, who works in the Manchester City Centre, in early 2015, and he moved from Southampton to United a few months later.
Now, after Schneiderlin's proposal on their recent holiday to the French Riviera, they are engaged!
This goes to show, girls, that it is never too late to give up on your WAG dreams.
SEE MORE:
Manchester United need less talk, more action as Renato Sanches isn't enough this summer
Manchester United old boy emerges as popular alternative to Jose Mourinho – report
Video: Marcus Rashford & Jesse Lingard's awful secret handshake exposed