Luis Suarez has become the latest ex-Liverpool player to celebrate this week's Hillsborough verdicts.
SEE MORE: Hillsborough disaster reaction: Jury concludes fans unlawfully killed
On Tuesday, 27 years after the tragedy which killed 96 people, Reds fans in attendance were cleared of any wrongdoing, with the victims found to have been "unlawfully killed", as BBC Sport reports.
Suarez has a super-tight La Liga title race to focus on with Barcelona, but showed that his former club Liverpool remains close to his heart with this touching Hillsborough tribute on his Instagram account.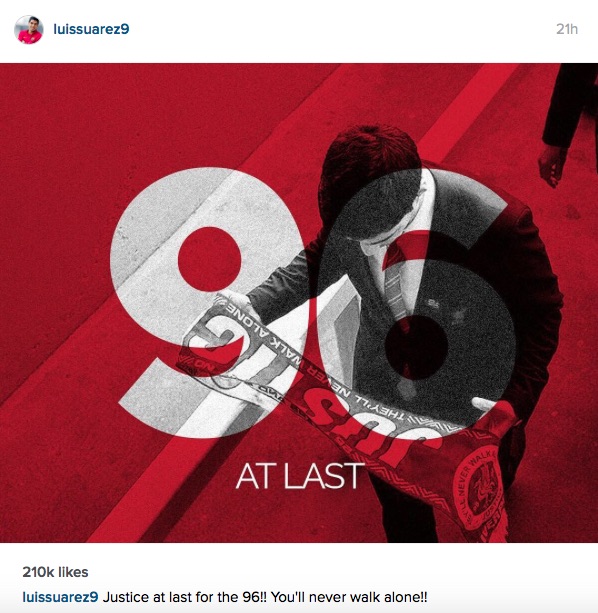 This just goes to show that almost every former Liverpool player, from local lad to South American superstar, are haunted by what happened that day in 1989. And now justice has been served.
SEE ALSO:
Video: Emotional families of Liverpool fans sing YNWA outside court after Hillsborough verdict
Liverpool already made £7.5m bid for new centre-back following Mamadou Sakho drug test
Transfer done deal: Liverpool beat two fiercest rivals to sign defender on three-year contract