Footballers being trolled on social media is a common phenomenon these days.
And Chelsea striker Patrick Bamford, on loan at Norwich City, found that out in bizarre fashion when an innocent Instagram post of his healthy lunch took a turn for the bizarre.
"Cucumbers are shit mate". Trolling does not get much better than that.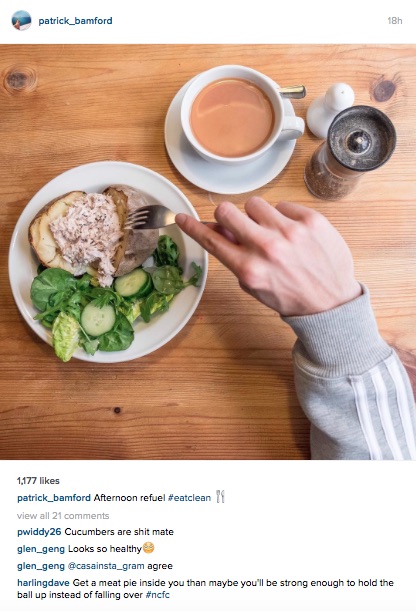 Another Instagram user had a slightly more constructive critique for Bamford, suggesting that ditches the cucumber and follow Tyson Fury's examples of eating meat pies to bulk up.
His lightweight stature could be stalling Bamford's Premier League career. The 22-year-old joined Norwich on loan in January, but has only started twice and is yet to score a goal.
SEE MORE:
Picture: Chelsea legend is "bros" with 50 Cent
Chelsea transfer news: Youngster hands in transfer request while summer signing nears exit
Relentless winner and international record-breaker on Chelsea transfer hit-list