Most people say good morning with a cup of tea, and maybe a hug or a handshake as well, depending on the home or work environment.
Not Alexis Sanchez. He says good morning with a picture of him in a suit, superimposed onto a background of London's Big Ben.
Can anybody explain this post to Sanchez's official Instagram account? We are at a loss!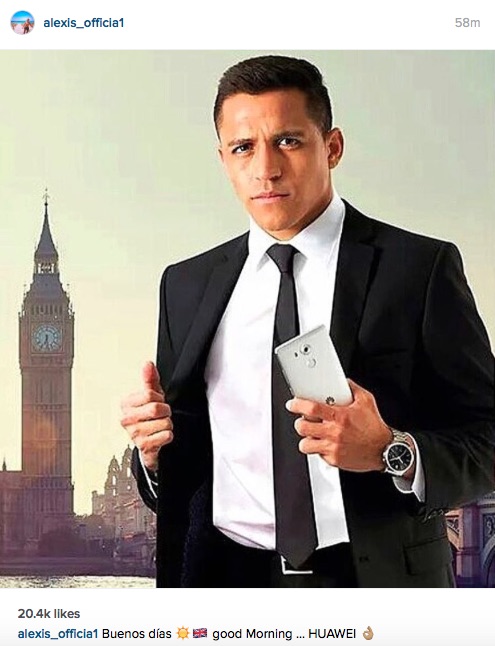 Arsenal fans, is there anything we are missing here? Or is the Chilean simply throwing his name in the hat to be the next James Bond?
SEE MORE:
Arsenal fans won't like what Iwan Roberts has just said, but he's so right
Picture: Stupid Arsenal stopper Wojciech Szczesny shares photo of goalkeeping gaffe
Charlie Coppola: Who is the non-league wonderkid wanted by Chelsea, Arsenal & Manchester United?