Joe Allen is fast becoming an unlikely cult hero at Anfield.
A figure of fun during the Brendan Rodgers days, the Welsh Xavi has written himself into the good books of Liverpool fans under Jurgen Klopp, thanks to his combination of classy passing and old-school British battling qualities.
Allen also endears himself to supporters through his off-field persona.
He just seems like a sound bloke, unlike many of his footballing contemporaries.
Away from football, while fellow Premier League stars are busy getting the nitrous oxide in and cheating on their spouses, Allen can be found caring for his gang of rescued hens.
However, like many big-time ballers – Our Joe is not tatted up.
The former Swansea schemer was snapped getting his first ink at Stallions & Galleons Tattoos in Neath earlier this month.
Joe Allen tattoo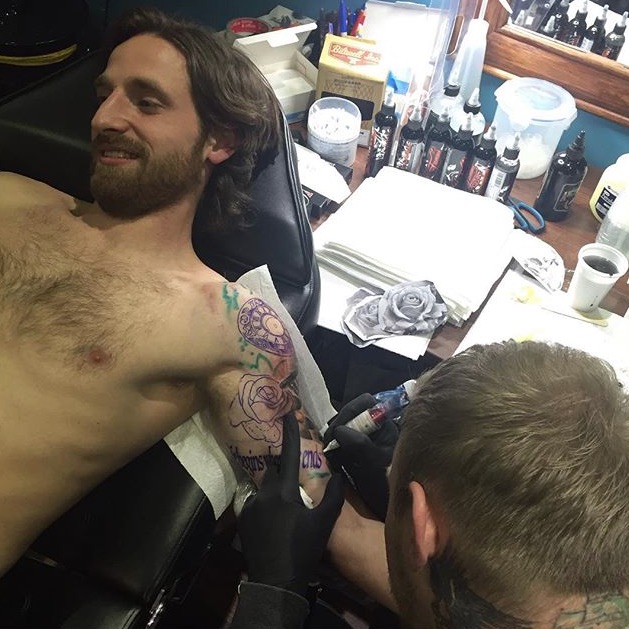 Crikey, he really does look like Jesus – even with this new body art.
Or does Jesus look like him?
Hang on! What if..? No. No? Why not?
Follow @robsummerscales on Twitter.