Arsenal goalkeeper Wojciech Szczesny is not the sharpest tool in the box.
The Polish international, on loan at Roma from the Emirates Stadium, has famously been snapped smoking on multiple occasions, and loves a dressing-room selfie after a routine home win.
But his latest Instagram post suggests that Szczesny has reached new levels of stupidity since moving to Italy last summer. This is supposed to be a spectacular action shot, but take a closer look…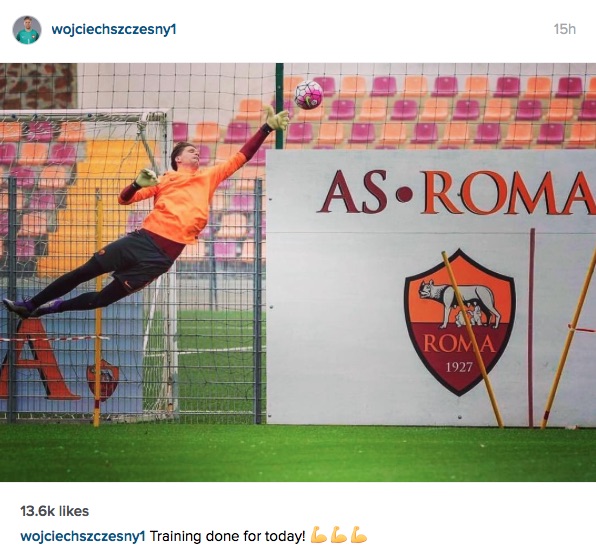 The ball is going wide! And not just wide, several yards wide!
Why is Szczesny even bothering to save it? And why is he sharing this gaffe on social media. Doh!
UPDATE! CaughtOffside sack writer Bernard Thompson after unfair abuse of Arsenal goalkeeper