With news of Mauricio Pochettino signing a fresh five-year contract with Tottenham Hotspur dominating today's headlines, Daniel Lee – aka @ZIatdan – explores what the former centre-back is building at White Hart Lane.
BY DANIEL LEE
Mauricio Pochettino was appointed Espanyol manager in January 2009, the Barcelona-based outfit sat third-bottom with a relegation battle on the cards. They finished in the considerably more respectable position of 10th following a miraculous turn of fortunes, winning eight matches from their final 10 games. This is where Pochettino's high-intensity brand of football – all about possession and pressing – emerged.
The training regime at Espanyol was fastidious and demanding. He fitted his players with GPS to monitor and observe their every movement in training.
During his time at Southampton he brought the same idea of fast-tempo football and was quick to improve the Saints' player's fitness. He led Southampton to an eighth-placed finish in 2013/14, a vast improvement on their previous season.
Sir Alex Ferguson famously delivered a pre-match pep talk to his Manchester United team during one visit to White Hart Lane by simply saying: 'Lads, it's only Tottenham.' But the days of Tottenham being a soft pushover are now a distant memory. Pochettino has embedded his philosophy into this Spurs side and they are now reaping the rewards.
"It's not about age or name," said Pochettino when discussing youth. "I think it's fair when you have a squad of 25 or 26 players that the young player, if he deserves to play, why not give him the chance?"
Pochettino's youth policy at Spurs has been the most successful out of all three sides he's managed. This is primarily due to the fact that Spurs' energetic and yearning squad does not contain a single player over the age of 30, excluding Dutch keeper Michel Vorm. To put this into context, Manchester City, who have the league's oldest squad, have fielded eleven players aged 30 years or older. This includes Willy Caballero, Gaël Clichy, Martín Demichelis, Aleksandar Kolarov, Vincent Kompany, Bacary Sagna, Pablo Zabaleta, Fernandinho, Jesús Navas, David Silva and Yaya Touré.
Eric Dier, 22, who joined Spurs from Sporting Lisbon in the summer of 2014 has excelled since being deployed as a defensive-midfielder and is thriving in his new role alongside Moussa Dembele. The youngster has pace and composure in abundance and is also extremely technically gifted. Dier has missed just a single game thus far, through suspension.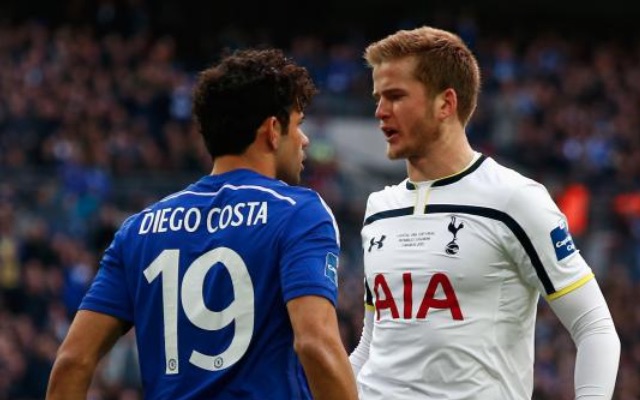 Another youngster who's shone since being moved to a more attacking position is Dele Alli. The 20-year-old entered this season fighting for a place in Spurs' jam-packed midfield and has now cemented himself an undisputed place in his side's starting lineup. His consistency is astounding for such a young, inexperienced player. His goal-return has been terrific, notching 10 league goals in 27 appearances. Dele Alli is a player who's almost certainly going to be on the plane to France in the summer.
Harry Kane, the poster boy of Tottenham's academy has been arguably the greatest player this season. Kane has been included in the PFA team of the year, and rightfully so. The 22-year-old is currently the Premier League's leading goalscorer, with 24 goals to his name. He has silenced his critics who labelled him a 'one-season wonder' last season. Kane is perhaps the best striker in the league and has the most rounded game, his performances this season have shown that.
Spurs' remarkable season has been enhanced by Kane's pivotal partnership with Alli. The duo together, have a combined 44 Premier League goals and assists. Their strong alliance has flourished throughout the campaign, and can be considered a representative of the future of Tottenham Hotspur.
But it's not only attacking football Pochettino has improved at Tottenham, he has created a superbly structured and well-organised defensive system. Spurs have only conceded 22 goals this season which can be seen as a fantastic achievement on Pochettino's behalf, bearing in mind Spurs conceded a colossal 51 goals in the entire 2013/14 season.
Former Ajax players, Jan Vertonghen and Toby Alderweireld have prospered into haply the best centre-back pairing in the league. Vertonghen is not your modern, flashy centre-back, but he's a solid defender and provides the defence with calmness and organization. Whereas Alderweireld can contribute in an attacking sense as well as defending. His long raking passes have been essential to starting attacks for Tottenham this season and he can easily be considered Spurs' most fundamental player.
Spurs must address their current lack of depth in the striking and centre-midfield department. Spurs are having to heavily rely on Harry Kane, Eric Dier and Moussa Dembele. The trio cannot be rested or substituted without a noticeable decrease in quality, therefore strengthening of these positions must take precedence over other areas. Moussa Dembele, Alexandre Lacazette, Michy Batshuayi, Saido Berahino and Youri Tielemans are a host of name which have been linked with a move to White Hart Lane. All young, vibrant and attacking-minded players and would definitely fit into Pochettino's philosophy. The prospect of a Batshuayi-Kane or Lacazette-Kane partnership up front is frightening and with Champions League football arriving imminently in the North London club, it will undoubtedly make Spurs an attractive option for any top player.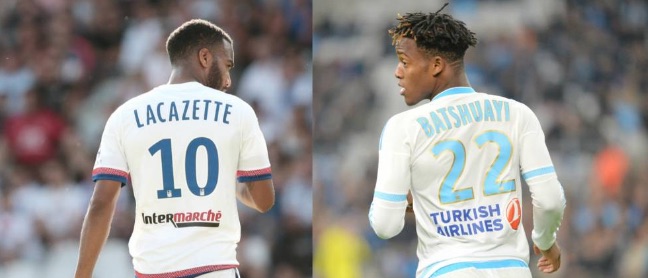 It has been truly astonishing – almost incomprehensible – the progress that Pochettino has made at Spurs. Tottenham Hotspur's foundations for a prosperous future have been laid by Pochettino and if Daniel Levy can manage to hold onto Mauricio Pochettino then Spurs could emerge as force to be reckoned with.