Manuel Pellegrini has insisted that Raheem Sterling still has a big future ahead of him, while admitting that 'big players' must make the difference in the big games.
The Manchester City coach, looking back over the Citizens' Champions League semi-final stalemate against Real Madrid, pulled up short of outright criticising Sterling for his limited contribution.
Admittedly, the England international was only given 13 minutes to impress, but he struggled to involve himself in the contest, and was unable to break the deadlock.
Pellegrini, speaking to the media ahead of the Sky Blues' match against Southampton on Sunday, admitted that Sterling's fitness concerns had surely undermined his contribution.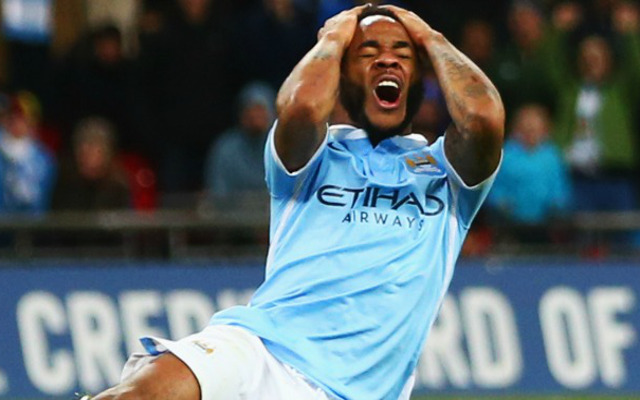 "When you arrive at this stage of the Champions League, I think it's very important to arrive at your best moment, as an individual player and as a team," he told assembled journalists [as per Goal]. "It's difficult for Raheem, to arrive at his best moment after one-and-a-half months when he doesn't play.
"But I think he can give to our team different options, depending on what he can do in his next game. But of course we bought him because he was a player who can make a difference and also because we are not just evaluating him for just one season," he continued.
"He is a very young player, he has a very important future, but of course big players must make the difference in these kind of games. Unfortunately for him, he was not 100 per cent in his best performance, before his injury."
At 21, Sterling still has his best years ahead of him, but his EPL contribution this season with City has arguably not been what was expected when the Sky Blues shelled out £49 million to sign the wideman from Liverpool [fee as per BBC Sport].
SEE MORE:
Guus Hiddink outlines hopes for Chelsea star man's future as exit rumours swirl
Video: Gerard Pique shame as footage emerges of Barcelona star's car collision
Video: Paris St Germain 4-0 Rennes: Match Report as Zlatan bags a brace for classy champions to equal record points haul
Sterling has featured 29 times in the Premier League, scoring six goals and contributing two assists, however, he has largely been outshone by another big-money summer addition, Kevin De Bruyne.
In discussion with the media, however, Pellegrini has insisted that Sterling will come good, both for City and for England.
"I think this year will be a very important year for him," the manager continued. "He's just 21 years old and I am absolutely sure he will have an important role here and for England."