Reminiscing about his time at Barcelona, Xavi Hernandez has shed light on his disputes with Pep Guardiola whenever the two greats didn't see eye to eye.
"I always wanted to play," Xavi admitted, in an intimate exchange with beIN Sports, "and I even fought with Pep sometimes.
"He asked me to rest, and I wanted to play."
Xavi: "He querido jugar siempre e incluso me peleaba con Pep a veces, me pedía descanso y yo quería jugar" #UniversoValdano

— beIN SPORTS ESPAÑA (@beINSPORTSes) May 1, 2016
Despite Xavi's revelations about their occasional disagreements, the two men enjoyed great success together at the Nou Camp, where their careers overlapped.
Guardiola was an established first-teamer and one of the Catalan giants' key men in the late 90s when Xavi broke into the side.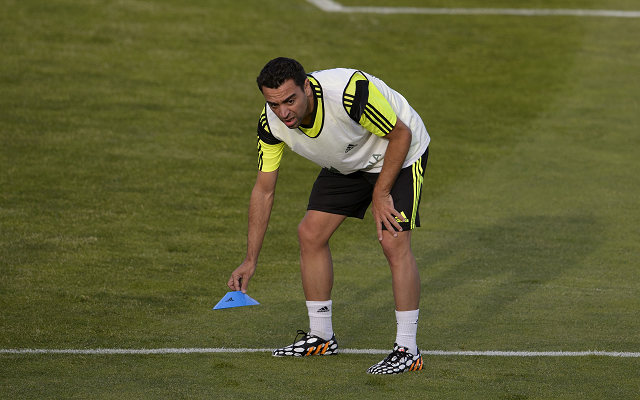 Guardiola left the club for Brescia in 2001, at which point Xavi began to truly establish himself as his mentor's rightful successor.
Pep returned to manage Barca's B team in 2007, and the senior side a year later. By then—in Xavi—he had one of the world's truly elite playmakers in his ranks.
Together, the two men won three Spanish titles, two Spanish Cups, two Uefa Super Cups, two Club World Cups and two Champions League titles.
SEE MORE:
Opinion: Even kinky Van Gaal's 'only sex' defence can't save Manchester United disgrace from ban
Legendary playmaker reckons that Barcelona had La Liga won when they met Real Madrid
Iconic midfielder reveals the key reason why Barcelona's Messi outclasses Real Madrid star Ronaldo
Guardiola left the club in 2012 before joining Bayern Munich in 2013, while Xavi remained at the club until moving to Al Sadd in 2015.
We suspect, after all that, those fights with Pep might just have been worth it!
Follow La Liga Insider on Twitter