Leave it to Jamie Vardy to add fuel to the fire and get the last word. Following Leicester City's Premier League title win (by virtue of Tottenham's 2-2 draw against Chelsea), the Foxes' star striker decided to get some social media revenge on his biggest rival for the English football crown: Spurs striker Harry Kane.
Several weeks ago Kane took to Instagram to post an image of a pack of lions on the prowl – seemingly sending a message to Leicester that the Spurs were going to hunt down the Foxes and take the title away.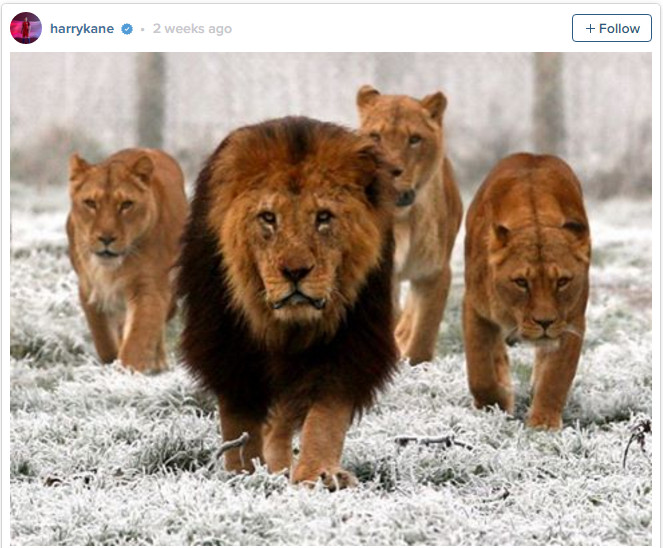 Vardy, the cheeky little champion, finally responded to Kane's challenge on Monday night after the Spurs gave up a 2-0 lead at Stamford Bridge with a lion photo of his own:
— Jamie Vardy (@vardy7) May 2, 2016
No explanation required. (Unless you've never seen the Lion King, in which case, here you are)
Vardy and Kane were briefly teammates at Leicester City several seasons ago and will likely play together in Euro 2016.
SEE MORE:
Video: The goal that won Leicester the title, Hazard sinks Spurs at Stamford Bridge
Video: VARDY PARTY! Leicester City players go crazy when title decided
Chelsea midfielder turns down big bucks offer to leave Stamford Bridge