MayThe4thBeWithYou! It's Star Wars Day, and we have been going pun crazy in the COS office!
Here is our Star Wars XI of footballers who could slot straight into the epic fantasy saga.
There are a still couple of positions up for grabs. Tweet @JoeFish08 with your suggestions.
SEE MORE:
Video: Claudio Ranieri's funniest quotes this season en route to Leicester City title triumph
Video compilation of Eric Dier's brutal tackles v Chelsea will soothe pain of Tottenham fans
Arsenal monitoring £25m-rated striker who is also wanted by Liverpool, Chelsea and Man United

GK: Bobba Cech
The bounty hunter. Arsenal should hire Bobba Fett to bring them the Premier League title.
DF: Kyle Skywalker
Go back for more training with Yoda and Tottenham Hotspur might win the title next year.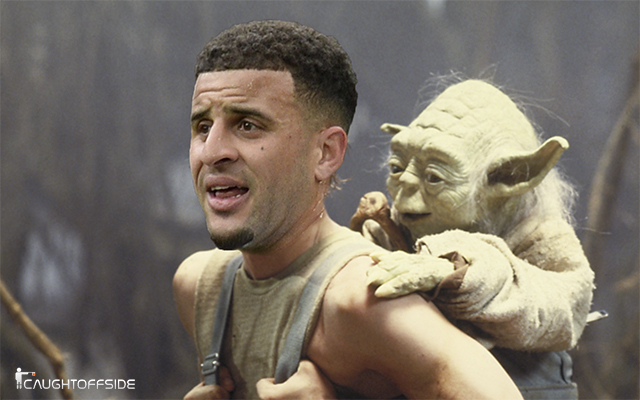 DF: Han Kolo Toure
The Liverpool defender is the perfect footballer to portray the coolest man in the galaxy.
DF: Jabba the Hutton
Jabba may actually have done a better job in Aston Villa's defence this season.
MF: Lua Lua Binks
We didn't want to give Jar Jar the recognition, but this one was just too good to miss out.
MF: Ryan Mason-Windu
The Spurs midfielder even wears purple boots, just like Windu's lightsaber! Perfect!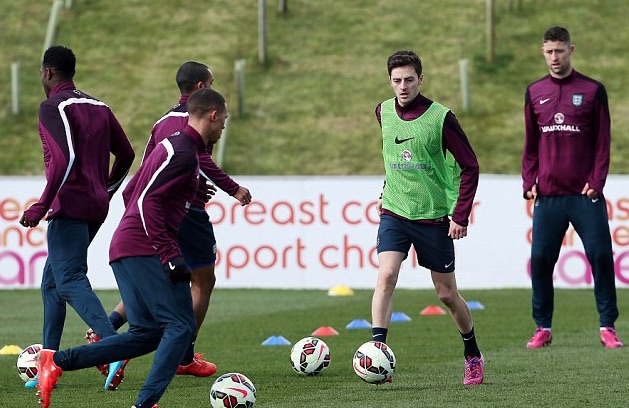 MF: Kevin Princess Leia Boateng
The AC Milan midfielder would not look quite as good in that famous golden bikini.
MF: Rey-Mar
The main character of The Force Awakens meets Barcelona's Ballon d'Or nominee.
ST: Carlos Chew-Bacca
Communication with his teammates could be a problem. Kolo will have to translate.
ST: Obi-Wan Ameobi
This is the forward we are looking for. Rey-Mar can whip in crosses for the ex-Newcastle United big man!
ST: Darth Vardy
He may not be your father, but he has been the daddy of the Premier League this year.
SEE ALSO:
Jamie Vardy looking rough with famous hangover cure after Premier League title party
Gary Lineker's ex-wife has message for him over Match of the Day undies promise
Mamadou Doucoure: Liverpool send scout to watch PSG wonderkid and new Sakho