Luka Modric – in direct contrast to twin sister Gail Platt – is generally known as the shy and retiring type.
FORGET EVERYTHING YOU THINK YOU KNOW ABOUT LUKA MODRIC!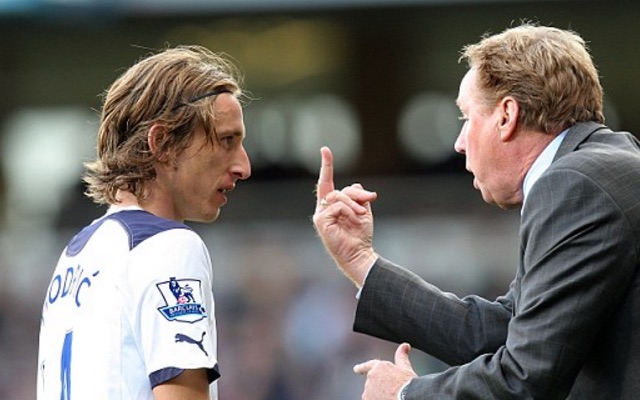 During Wednesday night's Champions League semi-final win over Manchester City, the Real Madrid midfielder got a bit frustrated when he felt that Cristiano Ronaldo was being given rough treatment by those City brutes.
Former Spurs star Modric was seen raising his hands and shouting something towards the referee, Mr Damir Skomina from Slovenia.
OK, no big deal. After all, we've all had a go at a Slovenian ref at some point in our lives, right?
But, if what Reddit user 'culaso' says is true, Modric ought to have his mouth washed out with soap and water.
Sadly, I'm no expert in Croatian lip-reading – unlike Dr Culaso, who claims that Modric said – wait for it, this isn't to be viewed by kids…
"I fuck your Slovenian mother in pussy!"
Gosh!
Facebook account Liga Prvakov Slovenija backs up culaso's claims, with a direct – albeit star-filled quote, reading: "J***m ti mater SlOvensko u p****".
Now you've seen the video, what do you think? Is Modric a very naughty boy, or is our mate culaso stirring?
Check out the original Reddit post here.
Stay strong, Damir!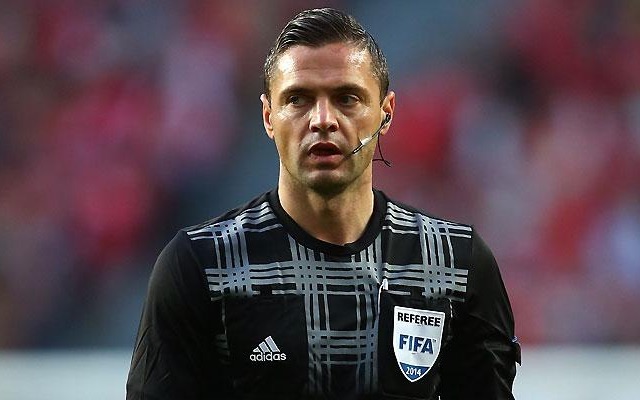 SEE ALSO:
Arsenal poised to make John Terry transfer offer
Polish goalkeeper accepts Man United offer
£140,000-a-week Liverpool outcast on Man United transfer shortlist and set for pay-rise

Follow @robsummerscales on Twitter.