There are plenty of questions surrounding Manchester United this summer.
For one, who will be in charge come next season?
Realistically, who will be Manchester United manager at the start of next season? #MUFC

— Andy Morris (@AndyMorrisBIC) May 5, 2016
But, despite the uncertainty at Old Trafford, the Daily Star are claiming that United have already agreed FOUR new signings, although it's a bit of a secret, because the club are yet to officially announce any of the deals!
So, who are The Mysterious Four?
Well, they are all teenagers for a start, reportedly part of youth boss Nicky Butt's masterplan to make United great again, starting at academy level.
1. Kacper Chorazka
Age: 17
Position: Goalkeeper
Nationality: Polish
Background: Had a trial at Rangers, but will leave Wisla Krakow for Old Trafford instead, so say Star Sport.
SEE MORE: Polish goalkeeper accepts Man United offer, amid interest from Liverpool and abroad
2. Tahith Chong (pictured above)
Age: 16
Position: Striker, who can also play out wide or in midfield
Nationality: Dutch
Background: A long-term United target, it seems. Was linked with the Red Devils back in 2014, by the Daily Mail.
3. Lee O'Connor
Age: 15
Position: Defender
Nationality: Irish
Background: This one doesn't seem to be too much of a secret. The Manchester Evening News reported last month that the Eire U16 skipper – currently at Villa FC of Waterford – had agreed to join United on a three-year deal in June.
4. Nishan Burkart
Age: 16
Position: Striker
Nationality: Swiss
Background: Burkart's move to Old Trafford appears to be done and dusted too. He's already posed for pics with United assistant manager Ryan Giggs.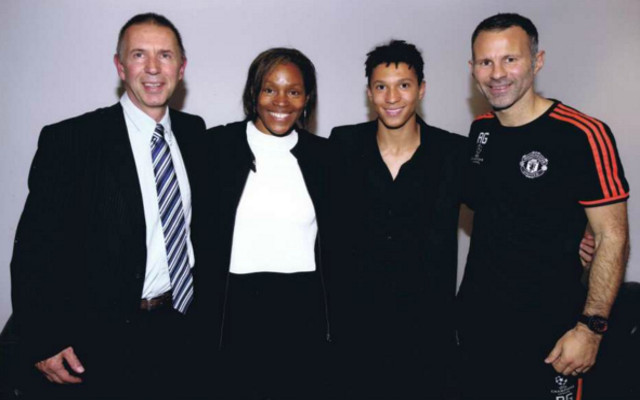 SEE ALSO:
Polish goalkeeper accepts Man United offer
Arsenal unwilling to pay for £2.4m-a-year star if they can't play him
Luka Modric ref rant: Real Madrid minion accused of saying something horrifying

Follow @AndyMorrisBIC on Twitter.