With a lot of great players available in the summer on a free, teams need to stop splashing the cash for once and see who they sign without a fee.
Why spend more than £20m a footballer, when you can buy a whole first eleven for nowt!?
During the 2015-16 season over £1bn was spent on transfers, which broke the previous record of £965m – set in 2014-15.
This free agent XI includes players that would get into most Premier League teams.
Disagree? Tell me on Twitter @HerreraTekkers.
Steve Mandanda
The French goalkeeper has refused to stay at Marseille, making him available to any team in the summer and most likely the Premier League will be his next destination.
Mandanda has been at the club for eight years, making over 400 appearances and has had enough of the French club. Marseille are currently sitting in 14th place, so it's not a surprise the club captain wants to find a new challenge elsewhere.
When ask about his future he said: "My future? We will have a discussion at the end of the season."
The 30-year-old has been linked with a move to Liverpool and Everton on many occasions this season.
Patrice Evra
The ex-Manchester United left-back has been missed by the fans at Old Trafford. The French international has made over 50 appearances for Juventus since joining the Italian giants in 2014.
Evra will be 35 years old in the summer, and his days at the world class level of football are over, but he could still do a good job elsewhere, like the MLS or back in France.
A few teams in the Premier League could do with Evra in their line-up too, but it won't happen due to his true loyalty to United.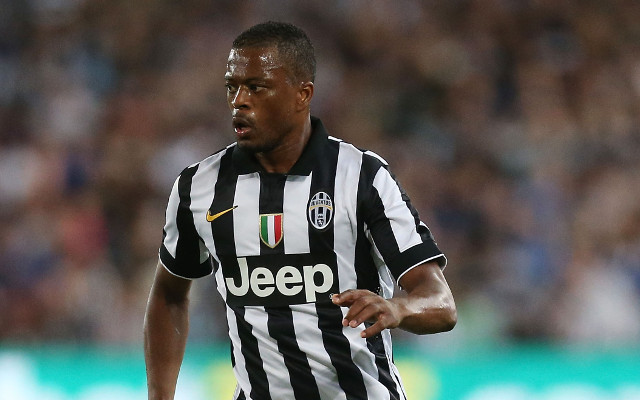 John Terry
Chelsea's captain hasn't been offered a contract from the club yet, which is shocking.
The Blues have had a poor season and losing Terry on a free in the summer would make the fans hurt even more. The 35-year-old centre-back would be expected to move to MLS in the summer if a contract renewal isn't given to him by Chelsea.
It simply makes no sense that the legend hasn't been offered a new contract.
Nicolas N'Koulou
A centre-back that has been a key player for Marseille the past five years. Without a doubt, many Champions League teams will be wanting him in the summer.
Marseille have turned the Cameroon international into one of the best defenders in Ligue 1. N'koulou also has the ability to play in the defensive midfield role.
Gregory van der Wiel
Van der Wiel has had a difficult season at PSG this year, playing just over 1300 league minutes for the French giants.
The 28-year-old full-back has been suffering with injuries from time to time, and it seems like he won't be offered a new contract by PSG who already have Marquinhos and Serge Aurier as cover for the right-back role.
Van der Wiel likes to attack on the flanks and hold on to the ball really well, so it wouldn't be a surprise if he opts for a move to England.
Sofiane Feghouli
The Algerian hasn't been impressive this season, Feghouli has only started 13 times this so far. Valencia have been very poor this term and the winger leaving in the summer as a free agent will pile on more pressure.
Feghouli has been with the La Liga side for six years and will be looking for a new challenge, he has already been reportedly linked with a move to Man United or Tottenham Hotspur.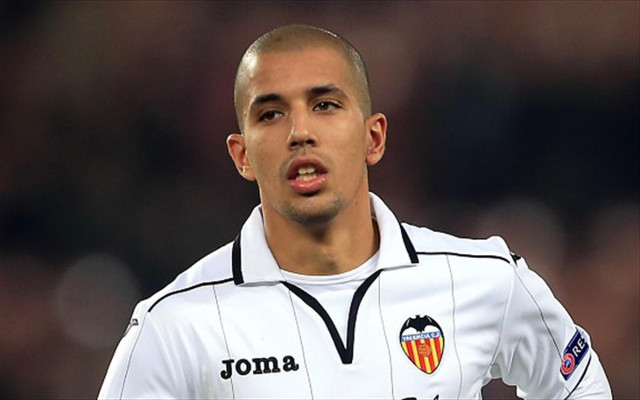 Ever Banega
A midfielder who has been vital for Sevilla this season. It's a shock that the current Europa League winners haven't completed a new contract deal. A few months ago Sevilla were in talks with the Argentine relating a new contract, but it seems like the talks weren't effective and Banega could be on his way to Italy. Inter Milan are prepared to offer the 27-year-old a contract.
Banega has made over 30 appearances for Sevilla this season.
Mehmet Topal
Topal has been a key player in the middle of Fenerbahce's team. The 30-year-old has played the second-most minutes from the squad in the Turkish league. He can play at centre-back, centre-midfield and the midfield right position.
He has made over 100 league appearances for Fenerbahce, who are currently second place behind Besiktas. Topal has his own nickname "Orumcek" which means spider. He was given this name due to his natural ability of using his long legs to cut passes and win loose balls.
Hatem Ben Arfa
After having a tough time in the Premier League for four years, it seems like Ben Arfa is once again returning to his best.
The attacker has completed 30 league appearances for French side Nice and has paid them back with 17 goals and 5 assists. Has has scored 33% of the side's goals in the league and has helped them to fourth place.
There is no news on any contract talks, and the 29-year-old may give the Premier League one more try.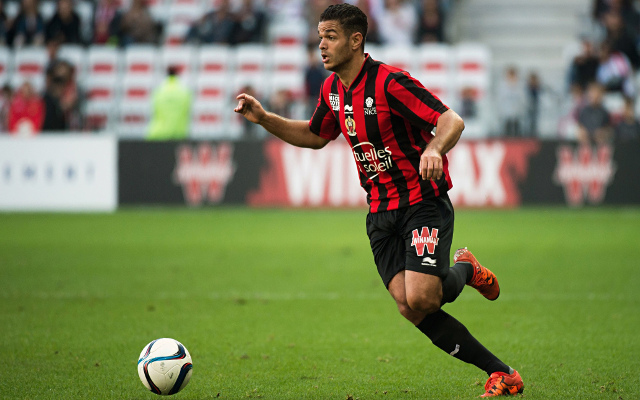 Zlatan Ibrahimovic
No introduction needed for Ibrahimovic. The striker has bagged over 30 league goals once again for PSG.
He has played a big part in the French giant's success in recent years and champions will miss him a lot in the summer.
Ibrahimovic has been linked quite a lot with a move to the Premier League – a transfer to Man United or Arsenal would be massive for either side.
The 34-year-old might be interested in a move to England, with no plans to retire. Zlatan has won every club honour where ever he has gone, but only the Champions League medal is left to be added to his cabinet. So it would be really interesting to see which club he will be at in the summer.
Fernando Torres
Torres picked up a few club honours at Chelsea, including the Champions League during the 2011-12 season, but he struggled a lot especially with the club changing managers.
The striker returned to his old team Atletico Madrid and manager Diego Simeone put a lot of faith in him, sparking glimpses of the old Liverpool Torres.
It's a shame he couldn't perform consistently, but Torres has picked nine goals and four assists in 27 league appearances, which has played a key part in Atletico's season. Torres at the moment isn't too bothered about a new contract, as he is happy with being a first team starter, but he will hope he can carry on playing at the Vicente Calderon for another few years.
If he leaves, there could be a scramble for his signature.