Barcelona midfielder Arda Turan has shed light on his move to the Nou Camp and revealed that the Catalan giants are his dream club.
The Turkey international left Atletico Madrid for Barca in July 2015, even though he knew that—due to the club's ban from registering new players—he wouldn't be able to represent Luis Enrique's side until January 2016.
Speaking to Four Four Two, however, Turan has insisted that there were never any doubts about joining his dream club, regardless of his wait for a debut.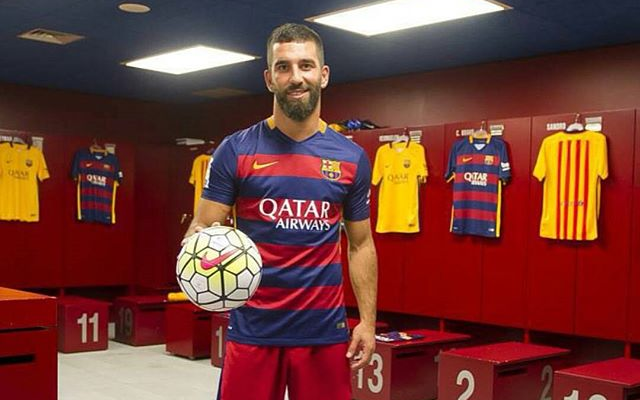 "When I felt any doubt, I just thought about my childhood, because Barça is my dream club," the 29-year-old began. "To wear this shirt, to become friends with Andres Iniesta, Lionel Messi, Luis Suarez, Neymar.
"I had good motivation to be patient."
He eventually made his debut for Barca in their 4-1 cup victory over neighbours Espanyol on January 6, and has gone on to make 16 La Liga outings for the reigning European champions, as well as a further three outings in the Champions League.
SEE ALSO:
Real Madrid dealt potential hammer blow in Liga run in as two key first-teamers are laid out
Patrick Ekeng: Late Dinamo Bucharest & Cameroon midfielder profiled after tragic death
Patrick Ekeng: Eto'o leads tributes to fallen midfielder; Manchester United wonderkid joins mourning
However, the domestic heavyweights have a battle on their hands to retain their title, with Atletico Madrid—Turan's former club—level on points with Barca, and Real Madrid only one point behind.
Barca host rivals Espanyol again on Sunday, with Atletico Madrid at Levante and Real Madrid hosting Valencia at the Bernabeu.