According to the Mirror, Ryan Giggs's former teammates have urged the former Welsh forward to leave Manchester United if Jose Mourinho takes over at the club.
As reported by the tabloid, the club legend is understood to heed the advice of his former Class of 92 teammates, who have advised the ex-wideman to strike out on his own and make his own managerial career at another club.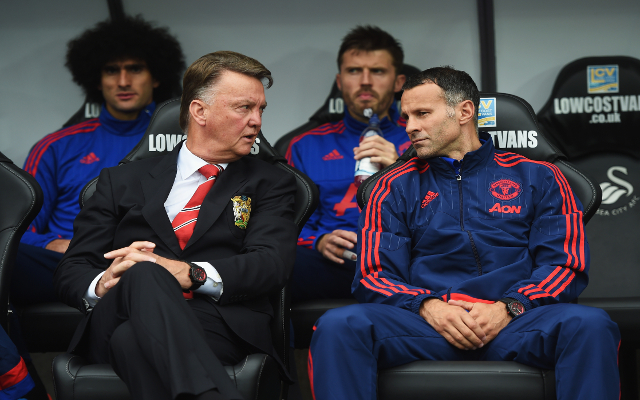 Giggs joined the backroom staff before his playing career came to an end, and has served as assistant manager under Louis van Gaal and David Moyes.
He has also spent a spell as the Red Devils' interim head coach, and is understood to be tempted to leave United if the club decide not to give the 42-year-old an opportunity should they decide to end LVG's troubled spell at Old Trafford.
SEE ALSO:
Real Madrid dealt potential hammer blow in Liga run in as two key first-teamers are laid out
International midfielder reveals Barcelona are his dream club
Video: Ex-Tottenham striker forced to shave head as Leicester pip Spurs to title
However, might Giggs's temptation to leave United be tempered by Gary Neville's miserable spell at Valencia, with the Champions League winner's time in Spain having been curtailed after less than four months in charge.