Dani Alves may have just stumbled upon his second coming after football.
The Barcelona star has a reputation for being a bit of a goofball off the pitch. He loves a bit of fun on Instagram, and his latest picture has given us a great idea for his next career move.
We can't imagine Alves staying in the game as a manager or a coach after hanging up his boots, but we do reckon that the Brazilian would make for a brilliant clown! Take a look at him here: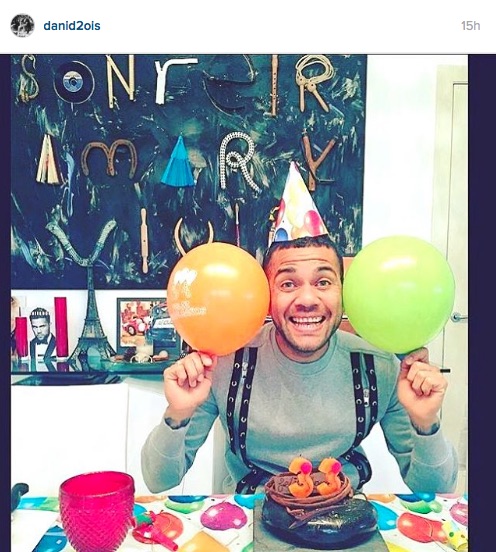 Alves is actually celebrating his own 33rd birthday, but I would hire that guy as an entertainer at my children's party. Send him on a balloon-animal course and watch the money come in…
The defender will have his serious face on when Barcelona host rivals Espanyol on Saturday, hoping to move a step closer to the La Liga title, as the Madrid clubs await a potential slip up.
Follow @JoeFish08 on Twitter
SEE MORE:
Video: Heartless Barcelona coach laughs at unfortunate cameraman
International midfielder reveals Barcelona are his dream club
Feature: Hatem Ben Arfa to Barcelona transfer isn't as far-fetched as you might think