Happy Mother's Day, mum. Here is my angry dog to walk.
Mario Balotelli honoured his mommy like only Mario Balotelli can.
This hilarious Instagram picture was meant as a kind mother's day message (most places around the world use the May date for this annual celebration, in case you were panicking).
But it only served to embarrass Mrs Balotelli on her special day, and humour the rest of us.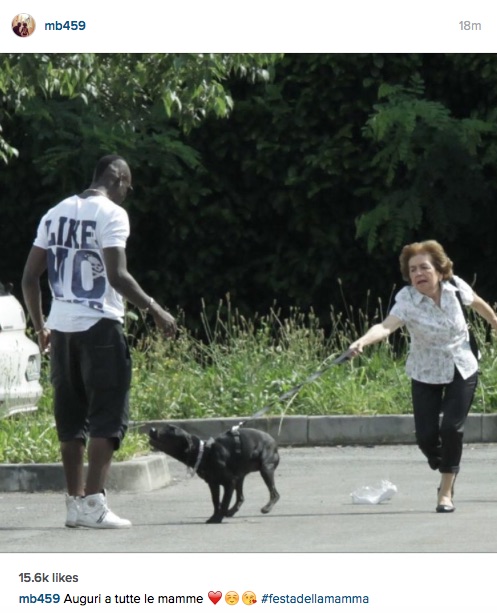 That dog looks as though it is going to drag the poor woman to the floor and maul Balotelli!
Some of the more sadistic Liverpool fans might be hoping that is indeed what happened…
The Italian striker is currently on loan at AC Milan but is poised to return to Anfield in the summer.
SEE MORE:
Picture: This is what Liverpool fans have been waiting seven months to see…
Feature: Bewildering Hodgson faith in Arsenal midfielder could spell bad news for Liverpool duo
How do you solve a problem like Gameiro? Liverpool fans answer and there's one common theme