Put your hands up if you've ever had a wallchart for the World Cup or European Championships.
Yep, that would be all of us then. It's an absolute must to guide you through any major tournament.
Otherwise, how else would you know that Bulgaria are playing Austria in Bordeaux on June 14?
But it is not just us mere mortals who love them. Real Madrid & Germany international midfielder Toni Kroos has uploaded this Instagram picture of him with his Euro 2016 wallchart up nice and early!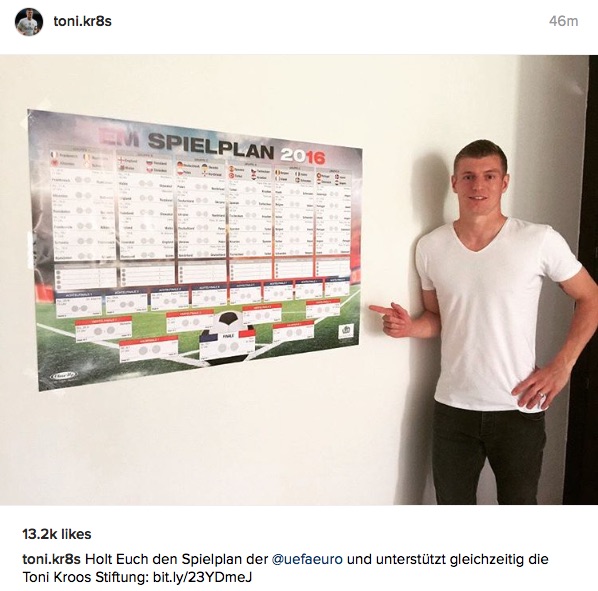 One look at his wallchart and Kroos will know that Germany's opening game of the finals is against Ukraine in Lille on June 12. Expect the Madrid maestro to be lining up for the world champions.
SEE MORE:
Picture: Real Madrid-linked Thibaut Courtois clears up why he missed Chelsea's trip to Anfield
Real Madrid insist attacker is 'non-transferable' despite unconvincing campaign
Real Madrid record-setter makes bold Champions League final prediction