Apparently someone just couldn't wait to start selling the new Arsenal kit as the Gunners' two primary kits have been released in stores ahead of the club's official reveal of the new shirts for the 2016-17 season.
Let's take a look shall we, starting with the home kit: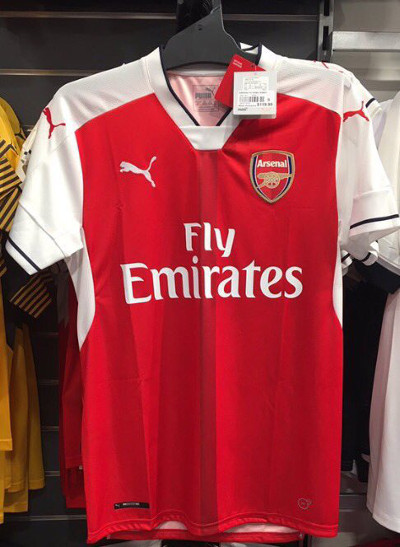 Though it's a tiny bit wrinkled, one can still make out the clear differences in the design. As expected from prior leaks, the kit features a red stripe of a different shade from the classic color running down the middle of the shirt.
Other than that, the shirt exemplifies a very traditional look for the Gunners.
And now, a look at the away kit: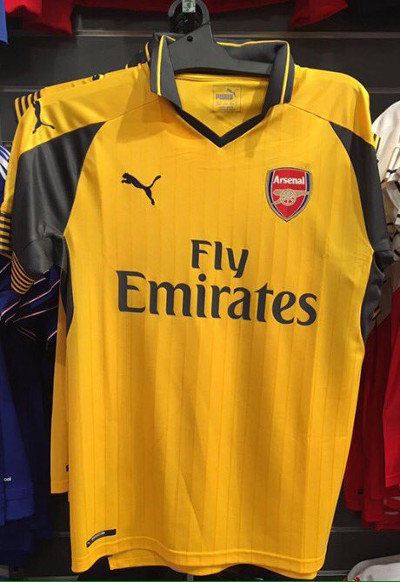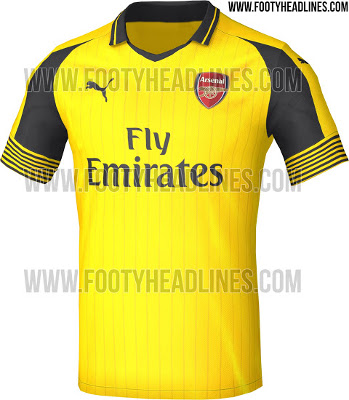 Arsenal appear to be going in a completely different direction from this past season, introducing black sleeves to the traditional gold main color. Last year Arsenal's primary away kit was a mix of deep gold and navy blue, but this shade of gold appears to be several shades brighter.
The Gunners have been very quiet as to the official release of their new kit, so a better look of these shirts on the players themselves will have to wait.
SEE MORE:
Top 10 new Premier League shirts – home kit: Liverpool & Chelsea look superb
Photos: Man United legend LOVES the Red Devils' new kit
Juventus kit 2016/17: Bianconeri unveil new home jersey, draws mixed reaction