Chelsea's interim coach Guus Hiddink will not be leaving the club this summer, despite the arrival of Antonio Conte.
Hiddink stepped into the breach to replace Jose Mourinho, who was dispatched in December following a miserable start to the season, with Roman Abramovich bringing the Dutch coach back to the club for a second spell.
Chelsea may have ended the season in the top half—a decent return following their miserable start to the season—but Hiddink was unable to bring silverware to Stamford Bridge.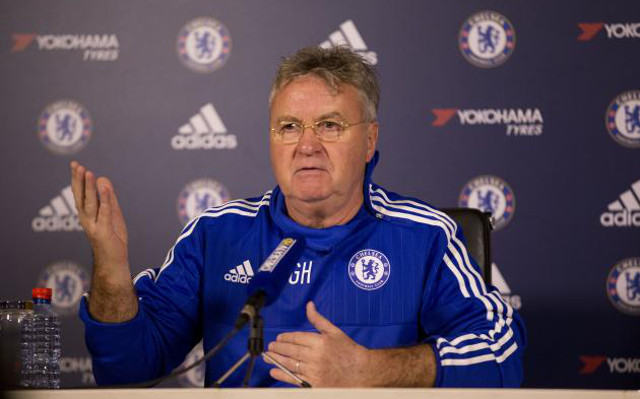 Perhaps he was never a genuine contender to take the top job on a permanent basis, but Hiddink will not be leaving the club when Conte arrives, as previously expected.
The manager told Fox Sports in the Netherlands that he will be remaining in West London in a different capacity next season, charged with making the most of the Blues' extensive squad and attempting to help the club's young talents find a route to the first team.
SEE MORE:
Chelsea transfer news
Update on Ryan Giggs' future at Manchester United in light of Mourinho arrival
"You often see that the young players are not always easy to link up with the first team," the coach told the Dutch media source, explaining why he's been given an advisor role at the club.
"You have to use them through sparingly, otherwise they can end up burnt out," he continued. "I already did that with Bertrand Traore and Ruben Loftus-Cheek, but it needs to happen more often."