Paris Saint-Germain goalkeeper Salvatore Sirigu has aimed an astonishing tirade of criticism at his current employers, accusing them of trying to engineer his move away from the club.
Despite shining during his first three seasons with the French giants, Sirigu was unceremoniously displaced as the PSG No. 1 last summer when Laurent Blanc's side bought German stopper Kevin Trapp.
While the newcomer hasn't enjoyed the most convincing of campaigns, and has arguably fallen short of the standards set by Sirigu, Blanc has kept faith in the younger man, leaving the Italian on the sidelines.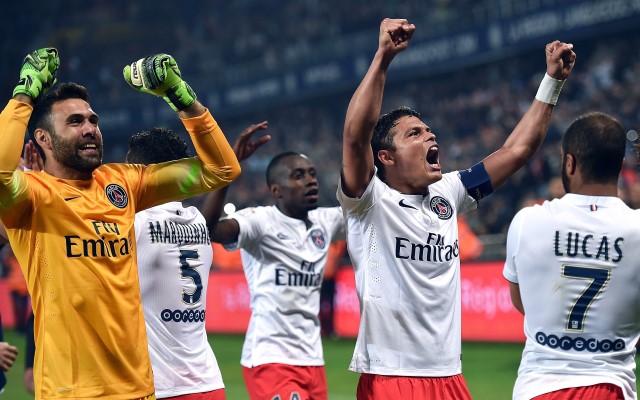 The Italian keeper—who has been named in Italy's preliminary squad for the European Championships despite his season of relative inactivity—has aimed some startling criticism at his current employers.
"PSG wanted me out of the club," the keeper told L'Equipe. "I have never been in 'healthy' competition with Kevin Trapp.
"I was disappointed," he added. "The issue wasn't that I was out of the team, it was that no one even considered me."
SEE MORE:
PSG transfer news
Video: Barcelona superstar in tears; international competition participation in doubt after Copa injury
The keeper concluded by admitting that he was keen to leave the club to avoid another season on the sidelines, but that—with two years left on his deal—he was concerned about the prospect of PSG keeping him at the squad.