For many, your wedding day is supposed to be the happiest of your life. Nobody told Wojciech Szczesny.
The Arsenal goalkeeper, who spent this season on loan at Roma, married gorgeous Ukrainian girlfriend Marina Luczenko on Tuesday, in what appears to be the very definition of a lavish white wedding.
But the Poland international looked thoroughly miserable standing next to his beautiful bride, in this post to his official Instagram account. Szczesny cannot even manage a smile for the cameras!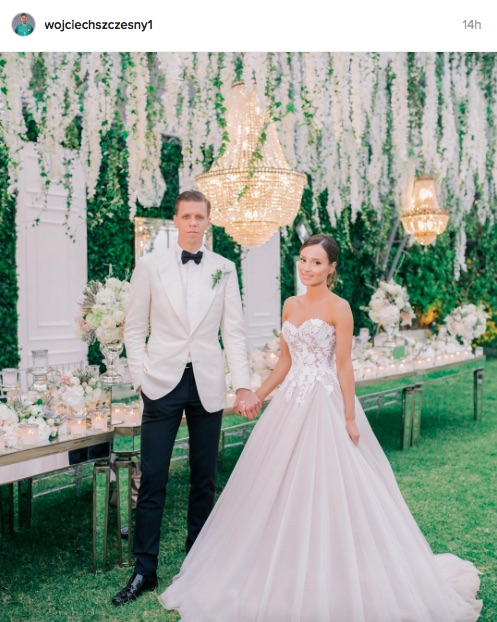 If I had just made Mrs Luczenko my wife, then I would not be able to hide my delight! Perhaps it was the overwhelming surroundings of Tottenham Hotspur white that was making Szczesny uncomfortable.
The 25-year-old may have spent this season away from the Emirates Stadium, but showed his continued hatred for Spurs by poking fun at them when the Gunners snatched second on the final day of the season.
SEE MORE:
Granit Xhaka Arsenal: Gunners officially announce deal for first major summer signing
Arsenal expected to choose surprise new captain – NOT Petr Cech
Arsenal closer than ever to signing £46m-rated striker as agent opens transfer talks