BY JORDAN-LUKE McDONALD – @TheSilvaLining
Jose Mourinho might be a man of many myths, but he is certainly the man for Manchester United.
He apparently has a tendency to avoid playing youth at all costs. He apparently has a boring brand of football in which apparently likes to park the bus. He apparently has an ego too big for a manager. None of these apparent features are true.
When Sir Alex Ferguson retired back in 2013, questions were raised over the appointment of David Moyes. He was seemingly single-handedly appointed on the recommendation of the most successful manager in the history of football.
Yet both he and his successor, Louis van Gaal, seemed to lack the character needed to fill the power vacuum in the Old Trafford hot seat. The Special One is seemingly the right fit at the helm of the club.
Moyes and Van Gaal appear to have caved in to the demands of supporters, buckled under the pressure if you like. The latter recently claimed that the United faithful have expectations that are 'too high'. Perhaps that is true, any manager would struggle to live up to the successes of Ferguson. But such high expectations are arguably justified after the extend of the Red Devils' dominance in England and beyond. Such high expectations now come with the job description of 'Manchester United Manager' and maybe United fans ought to realise the possible disrespect of Van Gaal's words.
Moyes even claimed that rivals 'City are the standard we need to aspire to'. United supporters have become accustomed to such apathetic vindications in recent years. Mourinho, meanwhile, would never make such disparaging claims, even if only to avoid conceding that he was falling below expectations.
Conversely, Mourinho is prepared for a challenge. He would relish the opportunity to resurrect the success at Old Trafford. He is aware of the huge pressure and expectations, but his inherent desire to succeed would enable him to handle it. Even before Ferguson retired, a large section of the United fan base expressed their desire to see the Portuguese coach appointed.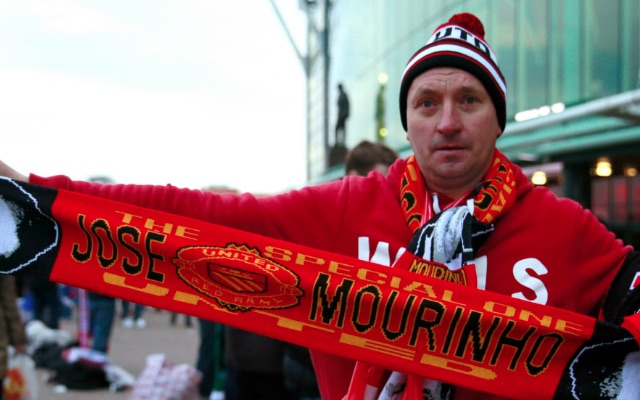 In fact, it was largely expected that either he would leave the blistering heights of Real Madrid, switching the Bernabeu for Old Trafford, or that then Barcelona boss Pep Guardiola would succeed Ferguson.
Instead, neither happened and fans were left with three largely disappointing and underwhelming campaigns. Having pipped bitter rivals Manchester City to the title in Ferguson's last term, the Reds have now failed to finish above their noisy neighbours for three consecutive seasons.
Now, the Blues have appointed Guardiola for themselves, leaving many to brand United's decision to secure Mourinho as a panic appointment; I would describe it as an instinctive but necessary reaction to their most bitter rivals attracting, arguably, the best coach in world football.
One thing that Jose Mourinho does have over his Spanish counterpart, though, is Premier League experience. It must be noted that Mourinho's most recent spell in England was a mixed bag of agony and ecstasy, returning to claim the Premier League crown before being sacked after a disappointing start to last season.
Yet there are no doubts that he has the potential to be successful once more in Manchester, bringing glory back to Old Trafford in turn. Whether this potential can be realised is another matter, with some holding reservations of the charismatic coach being installed.
One of the Portuguese coach's many undesirable connotations is his supposed unwillingness to incorporate youngsters into his teams. Yet Louis van Gaal, who has been praised with the introduction of the likes of Marcus Rashford, Jesse Lingard, Timothy Fosu-Mensah and Cameron Borthwick-Jackson, has only promoted such players, on the whole, due to injuries to first team players.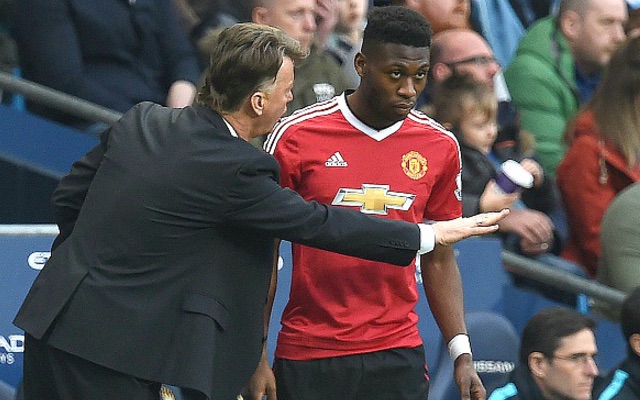 Mourinho's long-term, and now current, rival Pep Guardiola has not promoted a single youth graduate to the first team during his tenure at German giants Bayern Munich. However, in that time, the Spaniard has become the first coach in Bundesliga history to win the division in three consecutive terms. In the modern day footballing world, whereby substantial silverware is the only true barometer of a manager's success, clearly epitomised by Mourinho who has accumulated eight league titles and two Champions League honours across four countries. The promotion of academy stars is altogether secondary in terms of priority. It is now widely regarded as subordinate, an almost unnecessary luxury, yet Mourinho is often criticised for his supposed inability to utilise youth.
And for all of his criticisms, Mourinho has in fact aided the development of young stars when he feels that it is justified. He handed the likes of Alvaro Morata, Casemiro and Jese Rodriguez their first team debuts at Real Madrid – a club notoriously famed on buying in the best young talent from across the globe. Mourinho said it himself back in, claiming 'any time I have had young players with the ability to become top players and play for the first team, any time I had that, I picked them. I did it everywhere I worked'. Though, as one of the most successful coaches in world football, Mourinho is not exactly going to adopt an I-didn't-win-silverware-but-I-gave-a-teenager-a-few-minutes mentality, especially given the high calibre of his managerial positions. The notion that he is dogmatically opposed to developing youth is simply invalid.
Mourinho has also long been laden with jeering labels for his tactics, his allegedly 'boring' style of football dubbed 'parking the bus' by his rivals. Regardless, in four of his five full seasons in charge at Stamford Bridge, his Chelsea outfit were in the top two for goals scored. His title-winning season in Spain back in 2011-12 saw his Real Madrid side score a record-breaking 121 goals in La Liga, finishing with a goal difference of +89.
Every team he has been at has been defensively solid. Adopting a well-organised, compact and intelligent format for your team is nothing to scorn. Diego Simeone has won plaudits for his style with Atletico Madrid, whom he has taken to a Champions League final this season.
Simeone's side scored 63 and conceded just 18 over the course of 38 games in the season just gone. That is 3.5 goals scored for every goal conceded. Only Barcelona can boast a higher return, with 3.9 goals for each goal conceded. Real Madrid fell short at 3.2.
Nevertheless, Simeone's entire setup is epitomised by a solid defensive unit and the ability to quickly counter-attack. Sound familiar? Claudio Ranieri has revolutionised Leicester City, sending shockwaves across the globe by winning the Premier League with the Foxes. His tactical approach is very much akin to Mourinho.
And if I were to mention alleged grudges against other managers, fallouts with players and media controversy, you might even think that I was talking about Ferguson if Mourinho was out of the equation. Ferguson had strenuous relationships with high profile stars such as Eric Cantona, Roy Keane and even Wayne Rooney, as well as bitter contentions with Arsene Wenger and Rafa Benitez.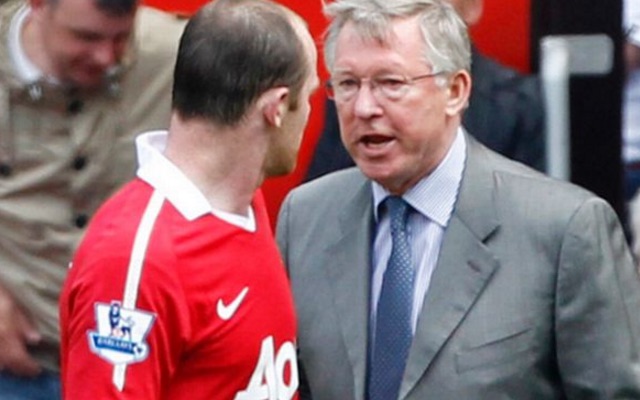 Perhaps even Louis van Gaal himself would fit the description. During his second spell at Barcelona, star striker Rivaldo insisted on his exit from the club that 'Van Gaal is the main cause of my departure. I don't like Van Gaal, and I am sure that he doesn't like me either'. A feud with Luca Toni saw the forward leave Bayern Munich for Roma. Van Gaal resigned from his role as technical director during his second association with Ajax back in 2004 due to an internal conflict with manager Ronald Koeman. There are other examples too.
Despite these incidents, many believed that Van Gaal was the best option available to reinvigorate the Red Devils. Yet the Dutchman was anything but Flying – his 'philosophy' far from sufficient.
So it is perhaps surprising that such reservations are held over the appointment of Mourinho.
After Van Gaal's abysmal start to his Manchester United reign, he suggested that it would take at least three years for his squad to reach their full potential. The parallel with his claim during his time with Bavarian team Bayern Munich that he is a 'prozesstrainer' was clear for all to see – teams needs time to play the way he wants them to play.
But he did not get that time. He was not to reach that all-important three-year landmark, although the United faithful could probably not have endured any more. They will be grateful for his FA Cup success, for some of the players that he has brought in and for laying the foundations for his successor.
It now seems likely that that successor will be Mourinho, who has apparently aspired of managing Manchester United for some time. It also seems that his dreams, rather aptly, could be fulfilled next season at the Theatre of Dreams. Who knows, perhaps he will become the greatest panic appointment of a manager of all time.
SEE ALSO: Jose Mourinho transfer targets: Ed Woodward given detailed shopping list by incoming Man United boss