The stars were out in force on Saturday evening as Real Madrid met Atletico Madrid in the Champions League final at the San Siro in Milan.
Naturally, the match featured many of the most high-profile stars in the game, with the likes of Cristiano Ronaldo, Zinedine Zidane, Gareth Bale, Karim Benzema and Fernando Torres all in action.
Sergio Ramos also featured, making a key contribution early on when he became the first defender to score in two Champions League finals.
However, arguably the biggest star of the show was this fan—pictured before the game by a reporter from the website Goal—who had gone to lethal extremes to celebrate the aforementioned Bale.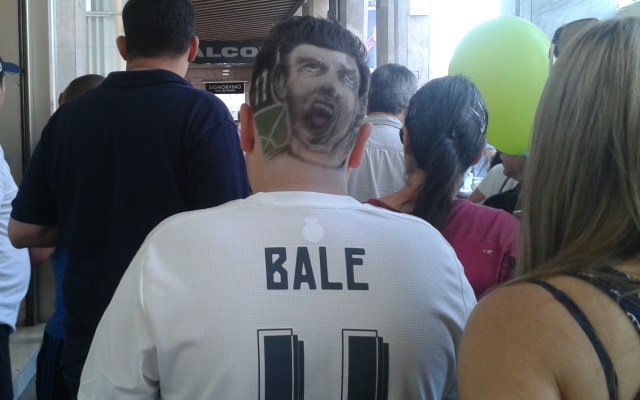 As well as the replica shirt, this fan had also opted for a bizarre trim—presumably with the Welshman's face emblazoned on the back—to pay homage to his hero.
SEE MORE:
Real Madrid transfer news
Twitter: Bearded Real Madrid star hangs out with Hollywood a-lister in bizarre pre-final meeting
The shirt would probably have been sufficient.