Roy Hodgson must name his final 23-man England squad for Euro 2016 tomorrow, and that will mean heartbreak for two unfortunate players.
It will be a tough decision for the Three Lions boss, and so the writers at CaughtOffside would like to offer him some advice on who he should cut.
SEE MORE:
Paul Grange: Sick Hillsborough troll is punished by Liverpool's Lilt-obsessed vigilantes
Chelsea transfer news: Blues could lose forgotten man for just £15.2m, but he's exactly what they need
England 2-1 Australia: Five mistakes Roy Hodgson made in a masterclass of mismanagement
Robert Summerscales – editor
Twitter: @robsummerscales
Out: Daniel Sturridge & Jordan Henderson
"England simply cannot afford to make any cuts in defensive areas, while up front is arguably the only position where they are oversubscribed.
"If one striker must get the chop it has to be Daniel Sturridge. Unplayable on his day, but those days are not frequent enough and he has rarely been on the same level as Jamie Vardy or Harry Kane all season.
"Wayne Rooney is the captain, so must go. He is now operating as a midfielder anyway. That just leaves Sturridge and Marcus Rashford. Sure, Sturridge is more proven, but Rashford is hot right now. And the Man United wonderkid is fit and unlikely to disrupt the harmony within the squad. It's perhaps unfair to judge Sturridge without being that close to him, but I fear he may not be the most positive influence on a tight group. Unity is vital in football, especially when based away from home for a long period.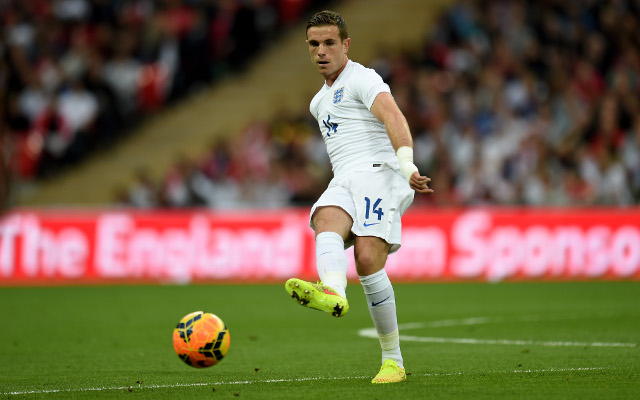 "Another Liverpool player, Jordan Henderson, is the other man I think should miss out. Like Sturridge, injuries have been unkind to Hendo, who is inferior to Eric Dier and Danny Drinkwater in the holding role, while the rest of England's midfielders all offer more flair going forward, even James Milner, although he simply has to go because of his versatility.
"Many will be calling for Andros Townsend to get cut, but the truth is he offers something genuinely different. The Newcastle United wideman is the perfect impact sub, who can punish tired defences with his fast, direct style. Townsend can score and make goals, and he's got a fine record when wearing the Three Lions on his chest."
Ashley Attlee – AllArsenal editor & COS contributor
Twitter: @Attlee
Out: Danny Drinkwater & Daniel Sturridge
"Danny Drinkwater and Daniel Sturridge should be the pair to miss out, as few others are as expendable as these Leicester City & Liverpool stars.
"Drinkwater has been excellent for the Foxes, but has been totally ineffective during both his outings for England. He doesn't have the international experience either, and it may simply be the case that he's just not suited to the current squad.
"Sturridge could definitely play a part for England this summer as he's unquestionably a superb striker on his day. But with Harry Kane, Jamie Vardy, Wayne Rooney, and now Marcus Rashford all options, he's far from irreplaceable. His latest injury shows just how unreliable he is too, and Rashford's goal against Australia may have cost Sturridge his spot."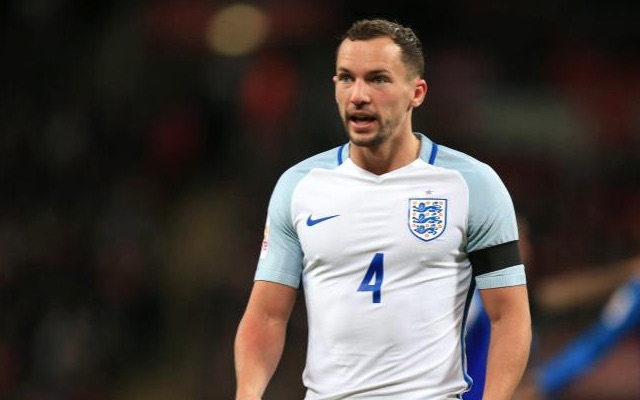 Jonathan Machlin – US-based reporter
Twitter: @jtmlovessports
Out: Daniel Sturridge & Jordan Henderson
"Let me preface this by saying I am very fond of the Liverpool duo. When healthy, Sturridge and Henderson are among the most talented in their positions in the Premier League.
"But that's the rub: 'When healthy…' – and far too often, they're far from it.
"The two combined to make just 26 BPL starts this year, and a grand total of 51 games in all competitions. For two players in vital roles – and in a tournament which England have a legit shot of winning – Hodgson needs to limit his risk while maximising his potential.
"Marcus Rashford and Danny Drinkwater, despite their inexperience at international level, are more than capable of replacing them without an overwhelming drop-off in skill."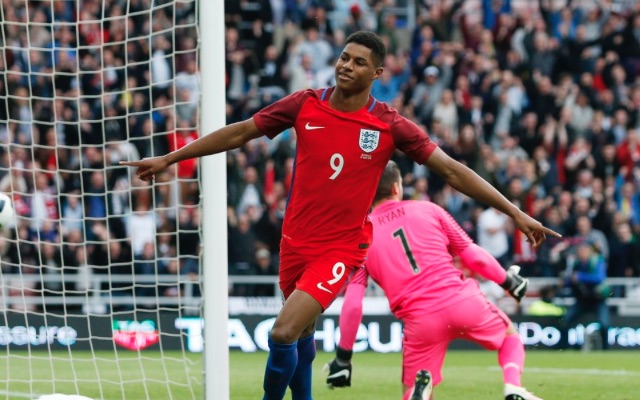 Olly Durell
England Supporters Club member
Out: Danny Drinkwater & Andros Townsend
"His goal v Australia should have secured Rashford the spot that would have been for Danny Welbeck.
"It appears that two of the three players that won't be on the plane will likely be Delph and Andros Townsend. Delph has struggled all season and is all but out with fresh injury worries. Townsend forced his way into the 26, but doubts remain over whether he will make the cut.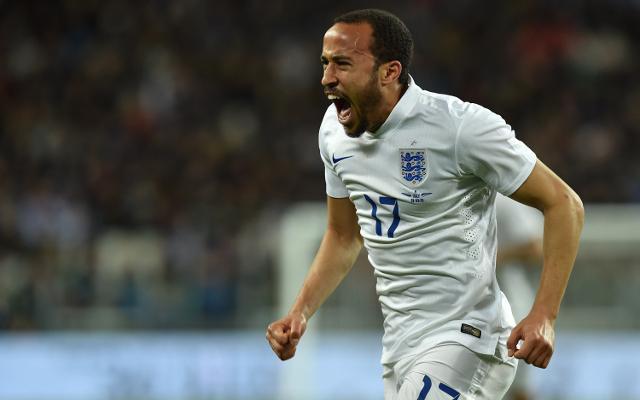 "If Sturridge is fit he must go, but anything short of 100% and you start questioning whether he should fly. It would be a big risk and tournament football is no place for someone who has had as tough a six months as he has had.
"The other candidate, in my eyes, for the third spot is Drinkwater. Another less than convincing display at the Stadium of Light means that, despite a fantastic season domestically, I struggle to see how he really fits into Hodgson's likely system."
Joe Fish – reporter
Twitter: @JoeFish08
Out: Danny Drinkwater & Raheem Sterling
"I would take Daniel Sturridge. He may be carrying a minor injury and prone to regular setbacks, but he is one of England's most talented players, and there is enough cover in the striking positions for us to cope if the Liverpool forward is to go down again. If fit, I would consider starting him in a 4-4-2 diamond.
"Raheem Sterling has far less quality in the final third. He has had a poor season for Manchester City and he has not pulled up any trees in his recent England performances. We have few wingers to choose from, but, should Hodgson wish to play 4-3-3, Jamie Vardy and Adam Lallana could operate out wide and Andros Townsend is more suited to the role of impact substitute.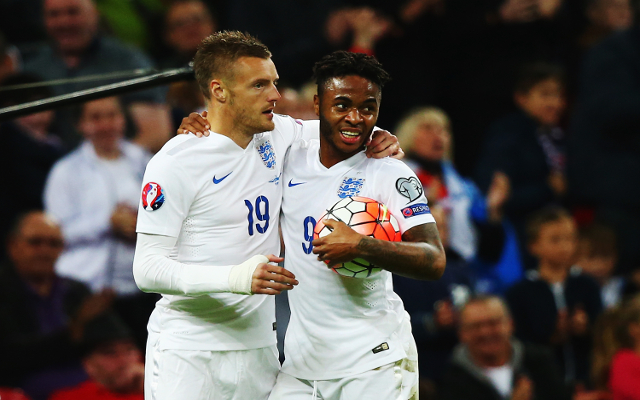 "In his current 25-man party, even after Fabian Delph's injury withdrawal, Hodgson has a central midfielder to spare. Jordan Henderson should go. He is not as flashy as some of his colleagues, but he brings a good balance to a midfield which could have quite an attacking look to it.
"Jack Wilshere, having not completed 90 minutes all season for Arsenal, is a massive risk, but I have accepted that Hodgson is blinded by his performances against very average opposition in qualifying. Danny Drinkwater is the one to miss out, very unfortunate considering his glittering campaign with Leicester."
Josh Parr – Social media manager
Twitter: @Josh__Parr
Out: Jack Wilshere & Daniel Sturridge
"If I was Roy Hodgson, I'd have to make the tough decision to drop Jack Wilshere and Daniel Sturridge.
"Both players have been plagued with injury through the last year, and to consider giving Wilshere a place ahead of Danny Drinkwater would be criminal.
"Wilshere failed to play a full match in Arsenal's 2015-16 season and would be lacking the confidence that Drinkwater would bring to the side after an incredible season with Leicester. A break from the summer could be the perfect situation for Wilshere, giving him the chance to start the 2016-17 campaign with Arsenal at full fitness.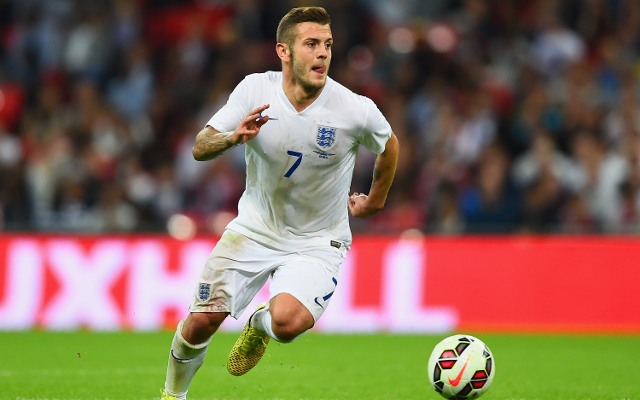 "Dropping Sturridge is another tough decision, though his attitude in Liverpool's closing matches all but sealed the decision.
"International goals aren't guaranteed with Sturridge, as proven in the 2014 World Cup. Jamie Vardy, Harry Kane, Wayne Rooney and Marcus Rashford will provide more than enough firepower."
SEE ALSO:
Authorities uncover evidence of terrorist plot targeting English fans at Euro 2016
Michael Owen has Gazza theory for Chelsea star's surprise Euro 2016 omission
Former England boss adamant 'wildcard' striker should go to Euro 2016