Even though Liverpool won't be in the Champions League next season, Gonzalo Higuain is keen on moving to Anfield.
According to the Mirror, the Argentina international is so keen on a move, that he is tempting to engineer an exit from current club Napoli.
The report states that the former Real Madrid man is keen on a move to the Premier League, and has no problems with sitting out of next year's Champions League after Liverpool's failure to either secure a top-four finish in the EPL or win the Europa League.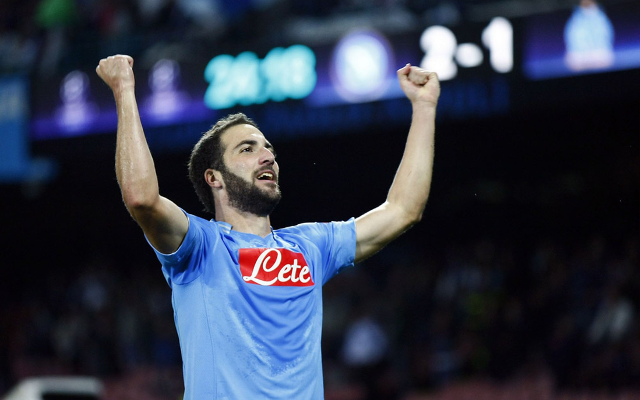 The 28-year-old is coming off the back of a magnificent season in Italy, having broken the long-standing Serie A record for goals scored in a single season—hitting 36 in 35 league appearances.
His efforts were influential as the Partenopei clinched second space ahead of AS Roma, guaranteeing an automatic spot in next season's Champions League group stage.
SEE MORE:
Liverpool transfer news
Liverpool fans fill Twitter with anger, banter and conspiracy theories as Sakho is freed from UEFA ban
Considering Napoli's success, it would be something of a surprise if Higuain passed up the chance to play out one of his peak years on Europe's high table and opted for a move to Anfield, particularly as he is unlikely to have a shortage of suitors.