Barcelona have launched their next season's home strip.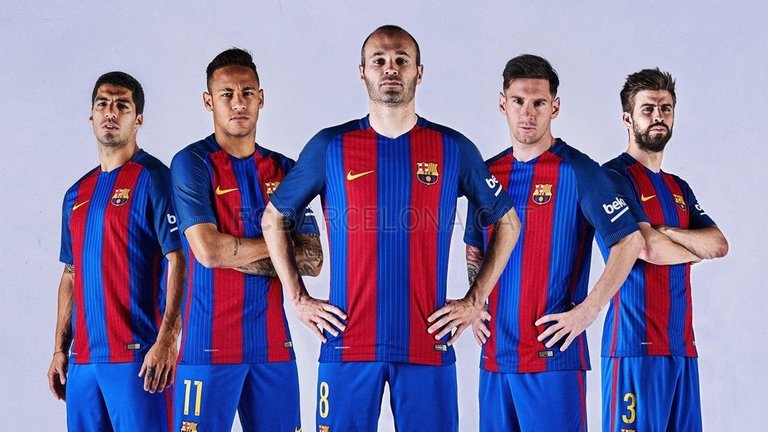 And they've gone retro, in an apparent throw-back to the winning outfit worn by the class of 1992 who beat Sampdoria in the Champions League final at Wembley.
We love it!
This new Barca kit fits MSN and co much better than the original did Ronald Koeman…
What do you think?
Follow @Andy MorrisBIC on Twitter.
SEE ALSO: New Leicester City away kit revealed – Did the BPL champs steal red shirt from Austria?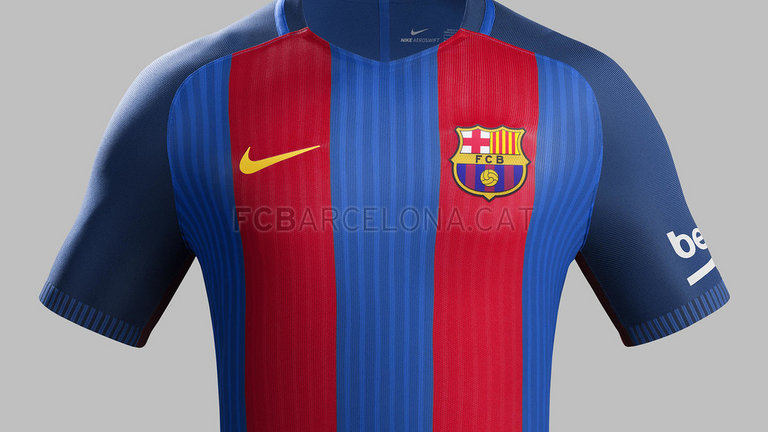 SEE MORE: Chelsea star captains his country but nobody cares because Spain away kit is SO UGLY