As anyone who has holidayed over there will know all too well, visiting America can make you very fat.
I mean, they have a breakfast cereal with marshmallows in it!
The latest victim of RUWS – Rapid US Weight-gain Syndrome – appears to be Chelsea winger Willian.
Willian got so fat!!! pic.twitter.com/Fslk4FT9Pe

— WeAreChelseaFC (@WeAreChelseaFC) May 30, 2016
Willian is currently in the States with the Brazil national team.
He helped Brazil to a 2-0 win over Panama in Denver yesterday, but seemingly not before he went off the rails at a few all-you-can-eat meat houses and takeaway joints.
Despite RUWS being a very common disease, sympathy was in short supply when the Twitter trolls caught site of the above video.
SEE ALSO: Chelsea transfer news: Blues could lose forgotten international star for just £15.2m, but he's exactly what they need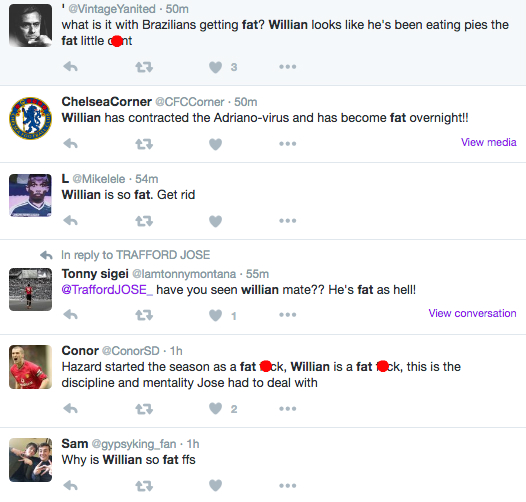 In all seriousness, is Willian fat?
Willian…

— Robert Summerscales (@robsummerscales) May 30, 2016
Follow @robsummerscales on Twitter.