England coach Roy Hodgson has reportedly urged John Stones to focus on the European Championships and not his future until after the tournament.
The centre-back was heavily linked to Chelsea last summer, and while a move never materialised, he has been heavily linked to a departure again during this transfer window.
Despite a less than convincing campaign in the heart of Everton's backline, he has no shortage of suitors, with Premier League trio Chelsea, Manchester United and Manchester City, as well as La Liga giants Barcelona all understood to be keen on his services.
However, Hodgson has told the young defender to park questions about his future for now, and focus entirely on Euro 2016, while admitting that he doesn't have complete control over whether Stones is communicating with other parties during the team's summer sojourn to France.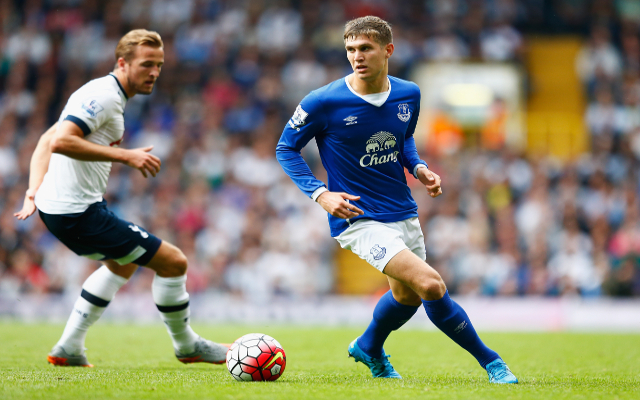 "Whether agents come to the hotel or not is a moot point," Hodgson told journalists, as per the Mirror. "They will be talking to the players face to face, on the phone or via Skype or Facebook. Who the hell knows?
"But the one thing this group of players know and have accepted is that when you are on England duty, you are on England duty," he added. "It's not a question of you sorting out your future or diving off for medicals.
"We control all of that and you have to accept there is a good chance that if you say you want to go for a medical that we will say 'we are not allowing that and you better bring your people here'.
"We can facilitate, we are not trying to block players' futures or transfers.
"But as far as we are concerned our on-going theme is that England is England and your club is your club. While you are with England we want you to stay focussed on us."
SEE MORE:
Man United transfer news
Hard-to-believe €80m offer received for Serie A wonderkid wanted by Chelsea & Manchester United
22-year-old Stones featured 33 times for Everton in the Premier League this season.
He faces a fight on his hands to earn a starting berth for the Three Lions in this summer's tournament, with Gary Cahill and Chris Smalling both representing heavyweight competition for the youngster.