An official UEFA ranking tool claims that, of all the players going to Euro 2016, just four are currently better than Liverpool and England midfielder James Milner.
UEFA's rankings – which only include players from nations that qualified for the finals – are based on form for club and country from the start of this calendar year.
Milner, who was named in Roy Hodgson's final 23-man Three Lions squad on Tuesday, is the highest-rated traditional midfielder, with the top four all being more attacking players.

Portugal and Real Madrid goal-machine Cristiano Ronaldo tops the chart, ahead of Sweden's Zlatan Ibrahimovic, while two Frenchmen – in Atletico Madrid's Antoine Griezmann and West Ham United's Dimitri Payet are third and fourth respectively.
After Milner, England's best players are said to be Tottenham's Dele Alli, who is 15th on the overall list, then Harry Kane (23), Jamie Vardy (28) and Eric Dier (34).
The other Englishmen in the top 100 – which you can view below – are Ryan Bertrand (42), Adam Lallana (47), Danny Drinkwater (51), Kyle Walker (57), Chris Smalling (60), Nathaniel Clyne (67), Joe Hart (70), Danny Rose (71) and Marcus Rashford (94) and Wayne Rooney (98).
Drinkwater will not be going to the Euros, after he and Andros Townsend failed to make the cut, but if UEFA's robots had been in charge of selection it would have been a different story!
Milner is rated as the second-best Premier League player going to the Euros, behind Payet. Alli is no.3, with Leicester's French enforcer N'Golo Kante fourth.
Arsenal are represented by yet another Frenchman, with Laurent Koscielny in at five, ahead of Kane and Spanish Chelsea playmaker Cesc Fabregas, who is no.7 from the Prem and 27th overall in the UEFA rankings.
UEFA rankings correct as of 12am on June 1.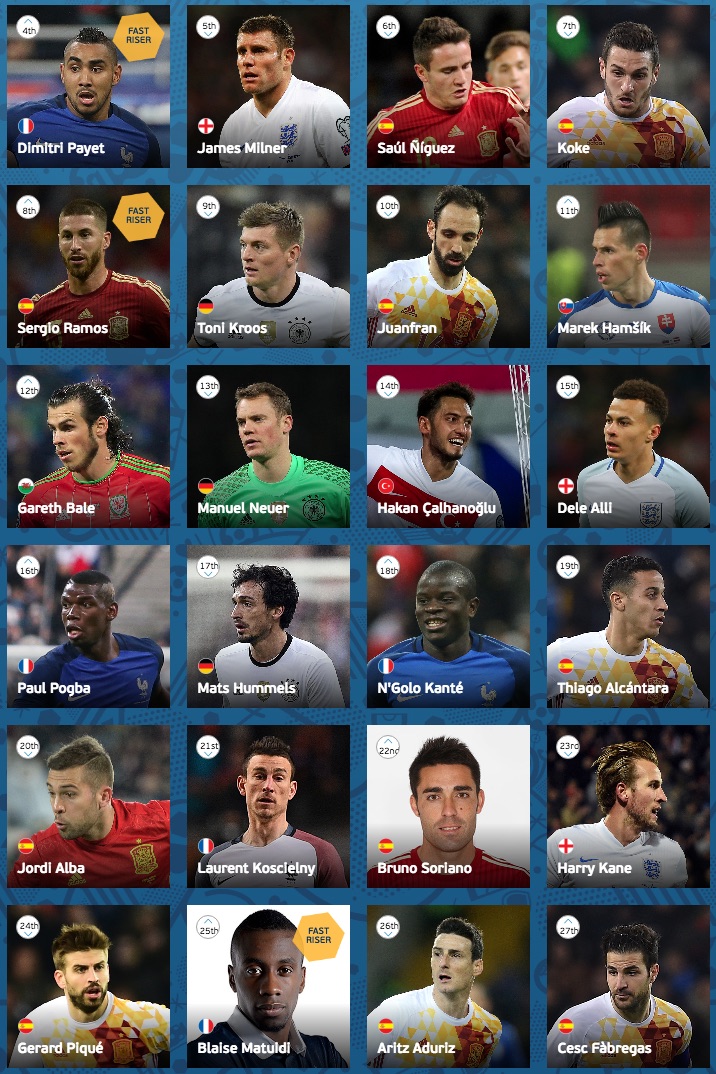 Koscielny is the first of three Arsenal players on the list, while Milner leads a quintet of Liverpool men.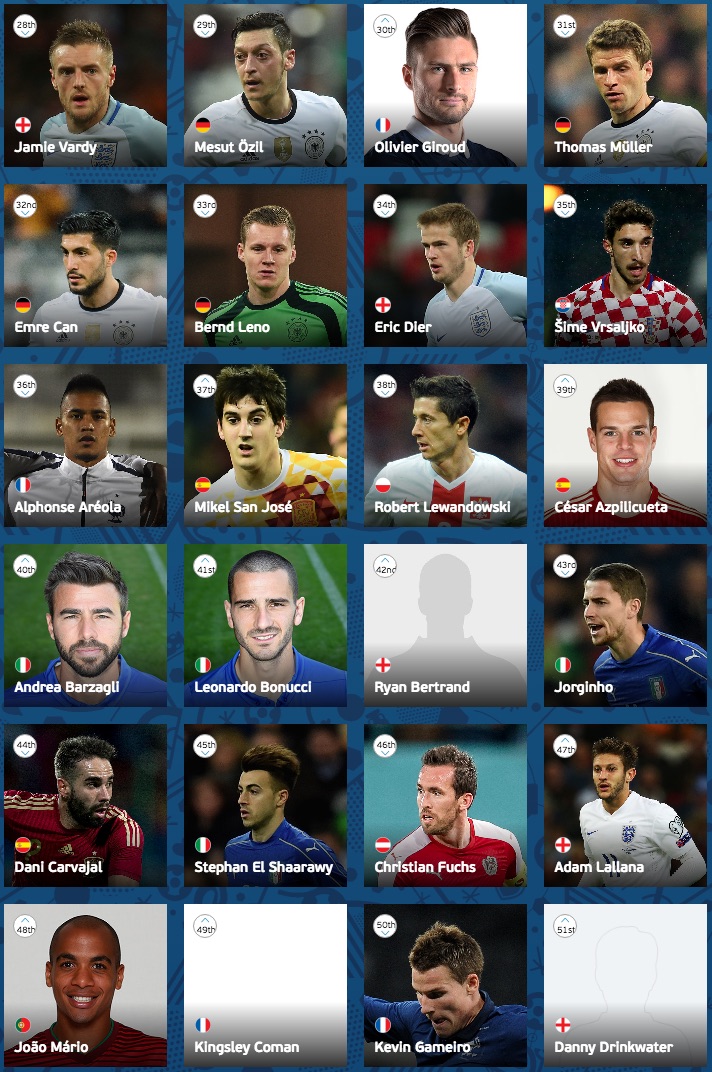 Bit disrespectful of UEFA not to have a picture of Drinkwater in their library!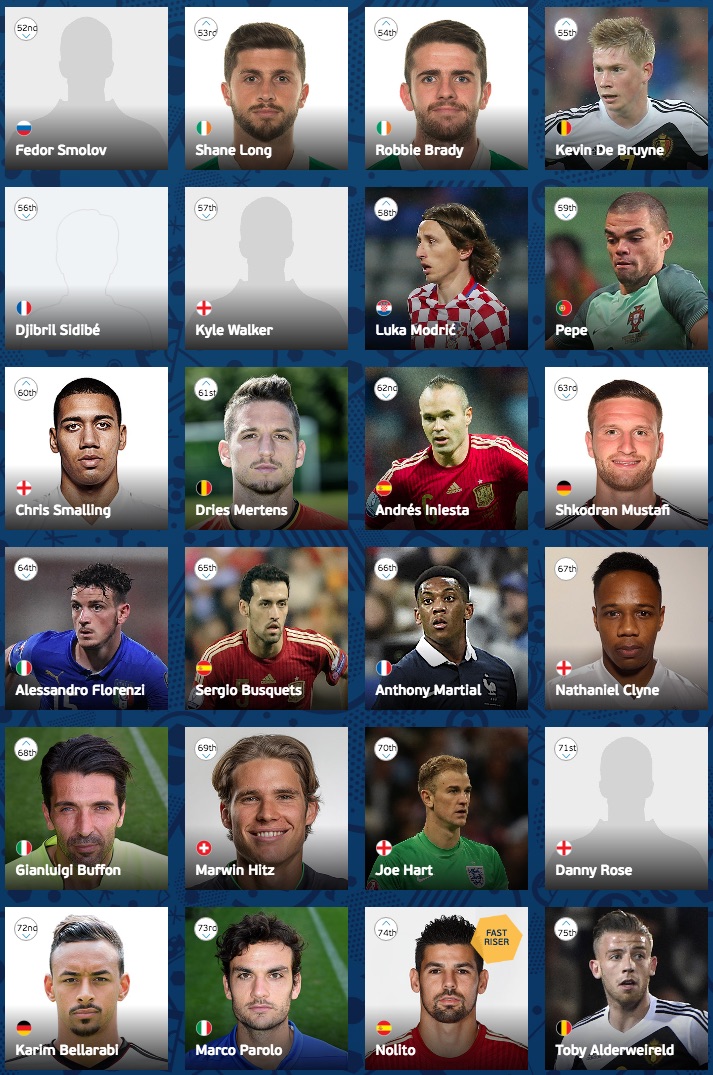 Belgium's Toby Alderweireld is one of six Spurs players listed in the UEFA rankings.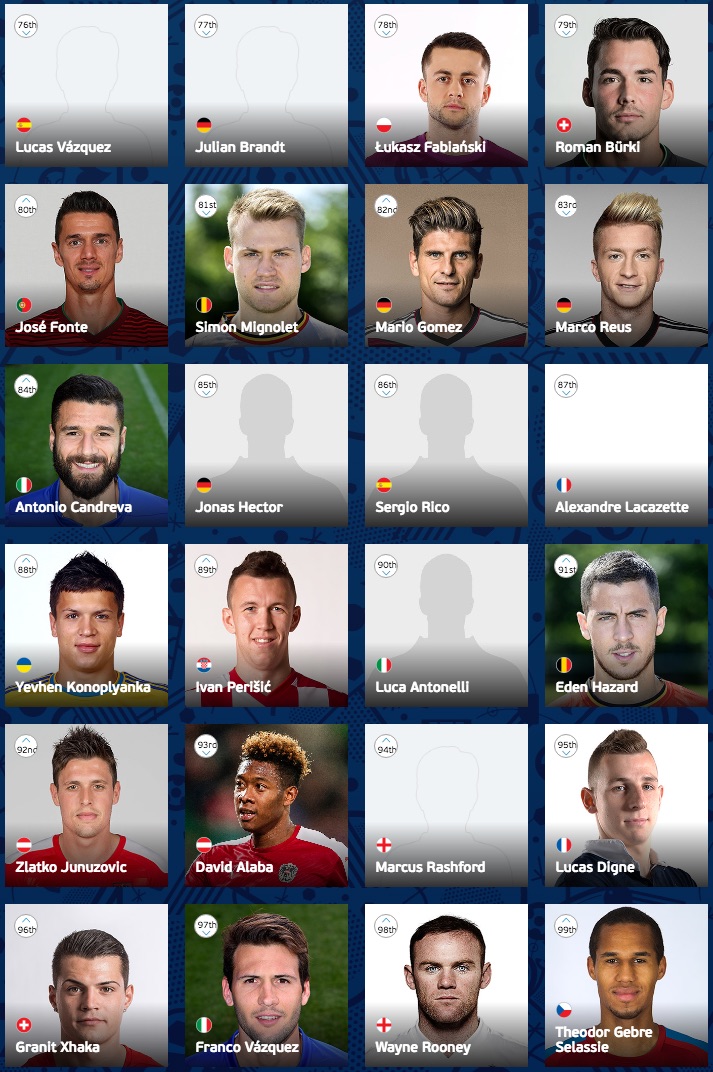 For those of you dying to know, Davide Astori is no.100!
SEE ALSO:
New Rashford wage: Man United starlet still paid more than 10x less than Rooney
Willian fat: Chelsea star bloats up due to suspected US food binge
Paul Grange: Hillsborough troll is punished by Liverpool's Lilt-obsessed vigilantes
Follow @robsummerscales on Twitter.