Leicester City's Thinkerman may have to put that genius of his into overdrive this summer if he hopes to find some way to make up for the loss of Jamie Vardy. In the wake of widespread rumours about his star striker's impending move to Arsenal, Leicester manager Claudio Ranieri confirmed that the move was on the verge of happening.
In an interview with Gazzetta dello Sport [per the Express], Ranieri confessed that the rumours of the discussions between Leicester City and Arsenal for the Gunners to acquire the Premier League Player of the Year were true.
"It's all true," Ranieri answered bluntly when asked about the rumours.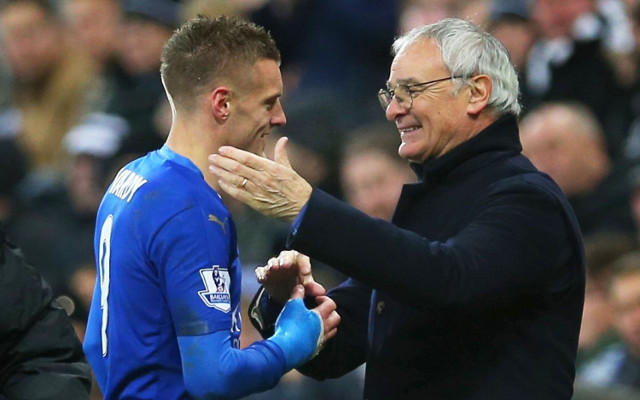 Vardy was the second-leading scorer in the Premier League this past year, scoring 24 times en route to PFA Team of the Year and multiple individual accolades. He has a £20 million release clause in his contract and is expected to be offered a major pay raise if he makes the switch to the Emirates. His dominance for Leicester earned him a callup to the Three Lions and a starting role in Roy Hodgson's Euro squad – not to mention a Premier League title to boot.
Arsenal, meanwhile, scored their fewest goals in nearly a decade with 65 as they finished second in the league and were clobbered in the Champions League knockout round by Barcelona.
Follow Jonathan Machlin on Twitter @jtmlovessports
SEE MORE:
Man City eager to land prized Arsenal defender
Jamie Vardy's WAG hits back at Twitter trolls over striker's Arsenal move
Opinion: Arsene Wenger answering Arsenal supporters' calls in transfer market