When Pep Guardiola takes Manchester City to their away fixtures next season, the Citizens will have a fancy new away kit with brand new primary colours.
The new Man City away kit, leaked this past week and picked up by Footy Headlines, features a black front with red sleeves and sides, as well as yellow colours for the team logo, Nike logo and Emirates Airways sponsor logo.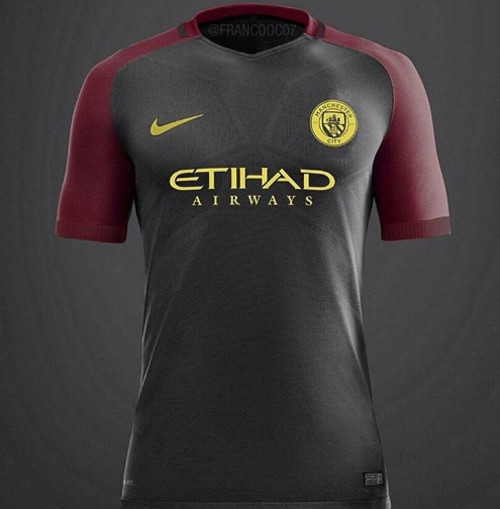 Over the last few seasons Man City have used dark blue colours as their primary colours, but the new design appears to be something new entirely.
The last time Man City even wore an away kit with red and black was the 2010-11 season. That year, under Roberto Mancini, the Citizens won the FA Cup while finishing third in the Premier League behind Man United and Chelsea. A key difference in that Man City away kit was that the shirt was primarily white with a diagonal stripe colored red and black.
SEE MORE:
Man City eager to land prized Arsenal defender
Man City want Arsenal international to complement new £20m signing
Picture: Sergio Aguero's birthday cake would make Man City teammate Yaya Toure very jealous