Chelsea Ladies forward Eniola Aluko has revealed on Twitter that she is expecting big things from Juventus midfielder Paul Pogba at this summer's European Championships.
The powerhouse appears primed to be one of the stars of Euro 2016, where he will be charged with leading a French side shorn of the likes of Raphael Varane, Karim Benzema and Lassana Diarra to the title.
Writing on her @EniAlu handle, the England striker has revealed she's expecting a remarkable level of consistency from Pogba this term.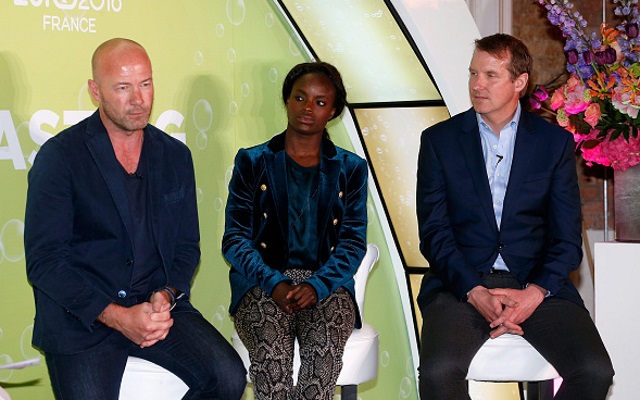 "I'm banking on Pogba doing something audacious in each Euro 16 game," the Nigerian forward proclaimed, somewhat optimistically.
Love this! I'm banking on Pogba doing something audacious each Euro16 game. Nice to see you too 🙂 https://t.co/r7CJ4qCMDA

— Eniola Aluko (@EniAlu) June 3, 2016
The midfielder's form this season has clearly caught the eye of ex-Blues boss Jose Mourinho, as well as Aluko.
The Sun reported on Friday that Manchester United are keen on signing the powerhouse this summer for a mooted £60 million—which would be a record British fee.
SEE MORE:
Manchester United transfer news
International midfielder convinced to sign Manchester United contract after Mourinho phone call
The 23-year-old has become one of Europe's most high-profile players in the world game since leaving Old Trafford in 2012.
He has won four consecutive Serie A titles, and featured 35 times in the top flight last term, scoring eight times and contributing 12 assists.