Euro 2016 officially kicks off on Friday and unsurprisingly it is the talk of the CaughtOffside office.
We have decided to put our vocal opinions down in writing with a series of prediction pieces.
An obvious one first up; who will win the tournament? Our writers and contributors are mostly anticipating a two-horse race, although there are a couple who have gone a different route…
Sumeet Paul, Reporter
Twitter: @SP_Calcio
Winner: France
"The hosts have a talented group of players, a coach in Didier Deschamps who has worked closely with the squad for four years now, and home advantage. As proven at Euro 84 and the 1998 World Cup, they respond to the pressure of being hosts in positive fashion."
Jonathan Machlin, US-based Reporter
Twitter: @jtmlovessports
Winner: France
"I believe this team will be motivated by an overwhelming desire to help the country heal from the past year of violence, and will play with more heart and determination than any other team. And it sure helps their cause that they are overflowing with scoring talent. Paul Pogba, Antoine Griezmann, Dimitri Payet, Olivier Giroud, Anthony Martial – the list goes on and on."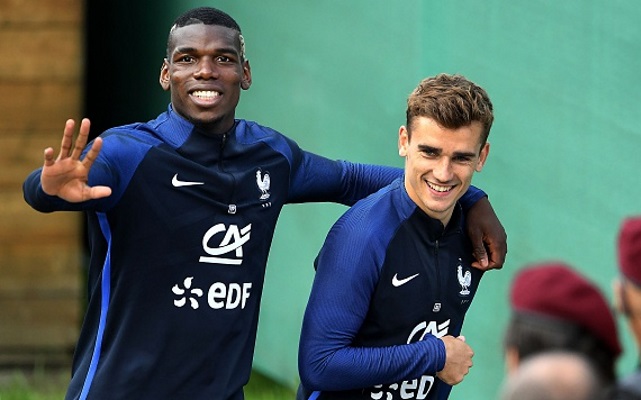 Joshua Parr, Social Media Analyst
Twitter: @Josh__Parr
Winner: Germany
"World Cup winners from 2014, with a side full of players in their prime."
Jordan Chamberlain, Empire of the Kop Editor & CaughtOffside Contributor
Twitter: @Jordan_AC90
Winner: Spain
Jordan is the only one of our writers who feels that Spain will win three successive titles.
"Talent all over the pitch and with winners in every position, Spain will be wanting to right the wrongs of their World Cup campaign in 2014. They'll keep the ball better than anyone, which in hot summer conditions, will be crucial. Spanish teams dominated in Europe this season, and there's no reason that the international side won't do the same again."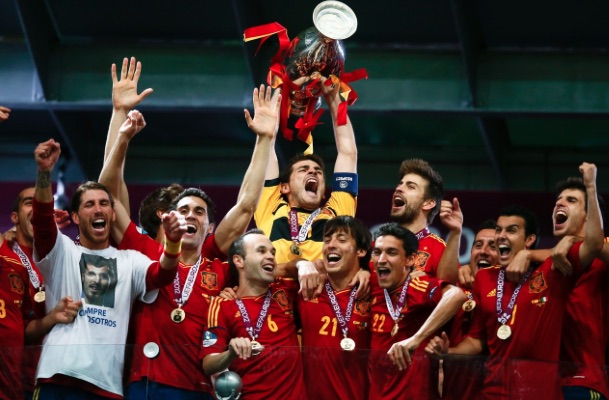 Ed Dove, Reporter
Twitter: @EddyDove
Winner: France
"I've been backing France for over a year, and while absences of key players – notably Raphael Varane – may hurt them, I'm expecting new arrivals in the squad such as Kingsley Coman, Dimitri Payet and N'Golo Kante to step up and see Les Bleus over the line. Plus, as they showed in 1998, home support can't half help!"
Ashley Attlee, AllArsenal Editor & CaughtOffside Contributor
Twitter: @Attlee
Winner: Germany
"I think it's hard to look past Germany, who have seemed the most complete team by some margin for quite a while. They've got goals from all over the pitch, they're ruthlessly efficient, and to top it off they defend well too. They didn't even have to get out of first gear to brush aside Hungary in their most recent pre-tournament friendly. Once they get their motor running, it's difficult to see anyone stopping them."
Emre Sarigul, Turkish-Football.com
Twitter: @Turkish_Futbol
Winner: Turkey
Emre's choice of winner smells a bit biased to me! But I'm ready to be proven wrong…
"Turkey have reached the semi-final stage in the last two major tournaments they have competed in. Third time lucky!"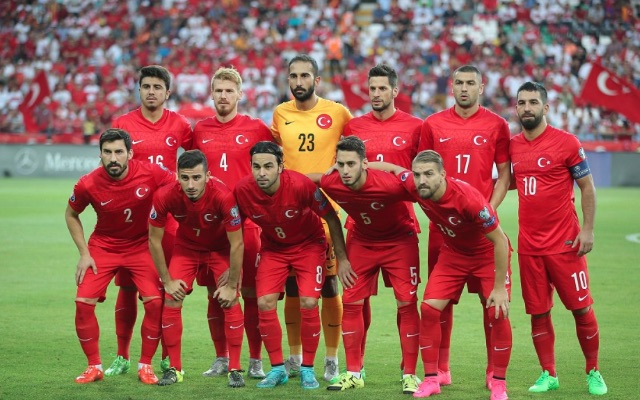 Eren Sarigul, Turkish-Football.com
Twitter: @Turkish_Futbol
Winner: Germany
"Germany won the 2014 World Cup and, considering most of the main stars are still in the side, they have the tools to be triumphant in France this summer."
Joe Fish, Reporter
Twitter: @JoeFish08
Winner: France
"They have home advantage, a host of attacking talent and a very powerful midfield. On paper, they look difficult to beat. Their only undoing could be their lack of competitive fixtures in the build-up."
SEE ALSO:
Euro 2016: 10 best European Championship moments
Euro 2016 WAGs: Lewandowski's wife sandwiched between Gotze's GF & Irina Shayk in red-hot 3-5-2
Three ways England could line up with Harry Kane, Jamie Vardy & Captain Dilemma at Euro 2016