"I said a hip hop, the hippie, the hippie, to the hip, hip hop, and you don't stop, a rock it to the bang bang boogie, say, up jump the boogie, to the rhythm of the boogie, the beat."
Are Jordon Ibe and pals the next Sugarhill Gang or Run-D.M.C?
We suspect not, but the Liverpool winger and his mates look like they are auditioning to be the next big hip-hop group in his latest Instagram post. Have they got the X-Factor?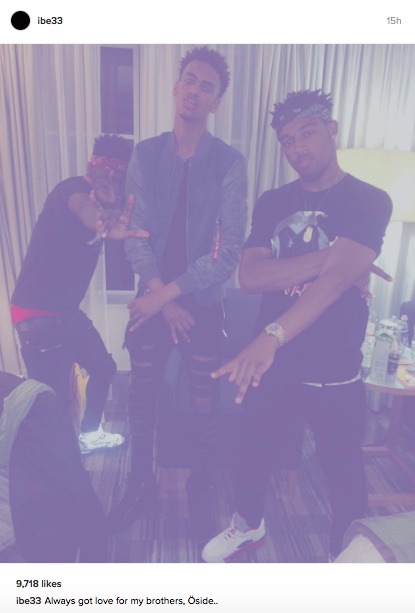 A few tips boys; don't try too hard! Lose the bandanas, coordinate your hand gestures and buy a new pair of jeans for the lad in the middle. That's too many holes, too many many holes.
There was nothing gangster about Ibe's form for Liverpool last campaign. The 20-year-old scored three goals in 41 appearances and fell down the pecking order towards the season's end.
SEE MORE:
Video: Liverpool star Philippe Coutinho scores insanely good hat-trick for Brazil at Copa America
Liverpool transfer news: Reds plot move for excellent PSG striker as fourth summer signing
Euro 2016 predictions part 1: Who COS writers expect to be champions, including wild Turkey shout