Former England defender Rio Ferdinand believes that Czech Republic have the best squad at Euro 2016…at least when it comes to their fashion sense!
The Manchester United legend is a big fan of the clobber that the Czech boys were wearing as they posed for their team photo before boarding their plane to France.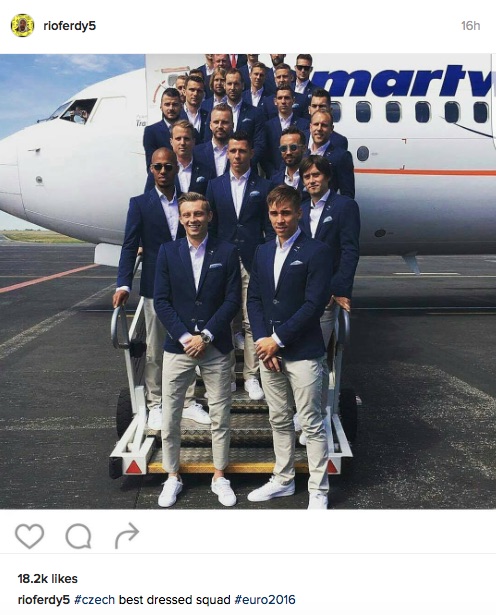 And we've got to agree that Petr Cech, Tomas Rosicky and company do look very stylish in their blue blazer, light grey trousers and white trainers combination.
Can this style be translated into substance on the pitch? The Czechs begin their Group D campaign against back-to-back champions Spain in Toulouse on Monday.
SEE MORE:
Euro 2016 predictions part 2: Find out which countries COS writers are tipping as dark horses
Euro 2016 best young players XI: Manchester United and Tottenham starlets included by UEFA
Zlatan Ibrahimovic barred from signing with Man United by Sweden manager