Pedro's form in his debut season at Chelsea was far from magical…
But this Instagram post suggests that the Spaniard retains some of his old powers.
To the untrained eye it is a run-of-the-mill picture with former Barcelona teammate Jordi Alba, in a changing room at what we assume is Spain's base for their Euro 2016 campaign.
But there is sorcery in the air. While Alba is comfortably seated on the bench, Pedro's rear does not seem to be resting on anything at all. The 28-year-old appears to be levitating!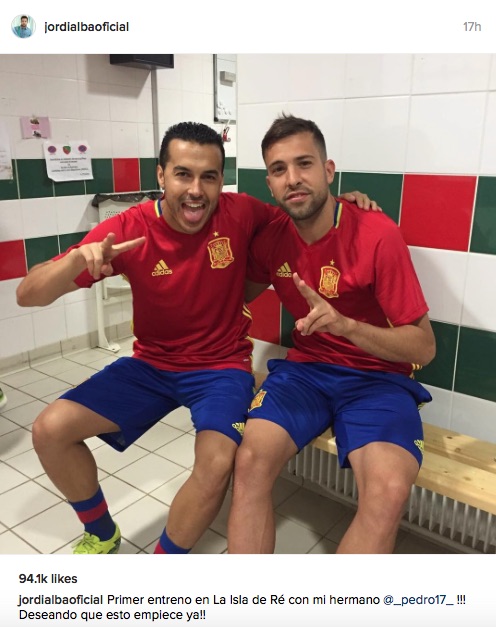 Okay, he isn't actually floating in the air. But humour us. At first glance it looks that way!
Pedro and the reigning champions will hope to cast a spell on Czech Republic when they begin their Euro 2016 campaign on Monday. They have also been drawn against Turkey and Croatia in Group D.