Brooklyn Beckham is only 17, but he's already found love.
Ahh, bless!
The showbiz son of Manchester United and England legend David Beckham took to Instagram on Monday night to share a picture of his Hollywood girlfriend Chloe Moretz, who he is missing terribly.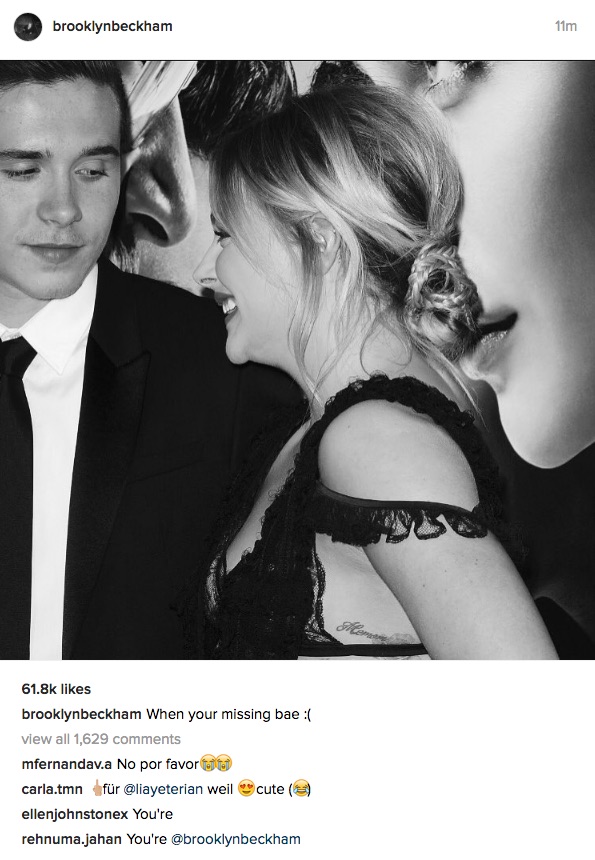 The Instagram community's response was mixed.
Half of his followers cooed, while the other half dug him out for his shortcomings in the spelling department.
What a world we live in.
SEE ALSO:
Watch Serena Williams twerking video
Euro 2016 WAGs Dream XI
Joachim Low caught on camera touching and smelling his own genitals while on Euro 2016 duty with Germany