Follow Asif on Twitter @HerreraTekkers.
Jose Mourinho is finally the manager of Manchester United. The former Chelsea boss has a big job on his hands, especially with the current squad being quite a way behind a few other sides in terms of quality.
It will be interesting to see what squad decisions Mourinho makes, taking into consideration that the Red Devils will feature on Thursday nights in Europa League and the side have been going through an injury crisis for the past two years.
During his time at previous clubs, the Special One likes to work with a small squad, but he might need to change this if he wants to be successful in his first season at Old Trafford.
The summer transfer window is one of Mourinho's favourite events – he likes to be very busy in these times and completes a lot of business. Jose made a big statement at Chelsea during the 2014-season; completing the signings of Filipe Luis, Cesc Fabregas and Diego Costa three weeks after the transfer window had opened. This played a major role in Chelsea winning the league in the same season.
But, as well as buying, Mourinho is likely to be moving a number of players out of Old Trafford too.
SEE ALSO:
Thomas Muller nutmegged twice in a minute, after spectacular volley fail
Amazing Jerome Boateng clearance keeps Germany ahead after goal from unlikely scorer
Joachim Low caught on camera touching and smelling his own genitals while on Euro 2016 duty with Germany
There are quite a few players that either won't fit into Mourinho's style or simply aren't the ideal individuals for United should hold on to for any longer.
These three men are among those likely to leave.
Phil Jones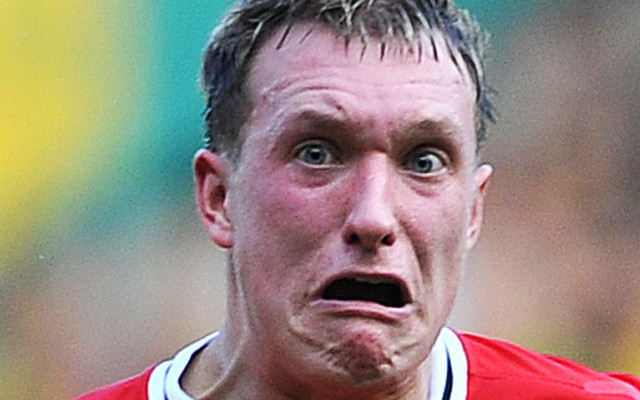 The defender joined the club back in 2011, when Sir Alex Ferguson saw him as a long-term player at the heart of defence and, due to this deal, Real Madrid defender Raphael Varane turned down a chance to join the Red Devils.
After his £16.5 million move from Blackburn Rovers, Jones has made over 100 appearances for the club, but still hasn't reached his potential. He has only featured in 13 games this season, spending most of the campaign out of the squad due to injuries. He is now not capable of getting a good run of games.
The defender has been injury prone for the past few years, which isn't helpful with the side suffering with several players being injured. It has resulted in the youngsters coming through who have started to show more potential than Jones. Timothy Fosu-Mensah has taken his chances very well since his debut; he can play in any role in defence and also in the centre of midfield. The 18-year- old has already completed 10 appearances for the senior side, showing no sign of nerve and has performed very maturely.
It seems like Fosu-Mensah will be ahead of Jones in the pecking order to start for the club ahead of the new season. But that's only if Jones stays, which seems unlikely.
Marouane Fellaini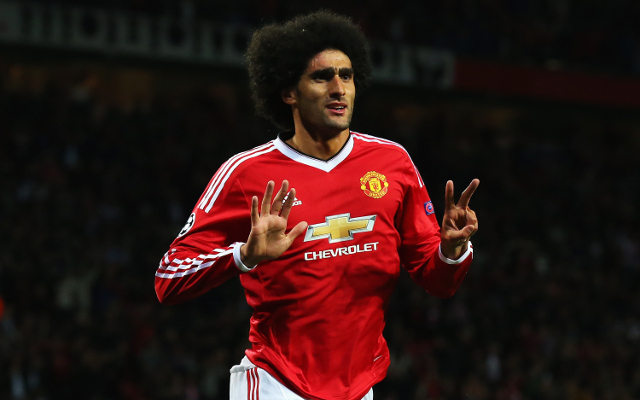 Despite a bright season last season, playing a big role in United finishing in the top four, Fellaini doesn't seem to have a future anymore at the club. The Belgian international is clearly a big threat aerially and in the opponent's box, but he simply doesn't fit into United's style of play.
It also comes down to blaming former United, Louis Van Gaal, who kept starting Fellaini ahead of Morgan Schneiderlin and Ander Herrera who are seen as the better options in midfield.
United paid £28 million on deadline day for Fellaini, which is quite a lot for a player who is very limited in terms of ability. In today's market the club would be very lucky to receive £15 million for him, but they should sell him straight away and they won't even have to worry about replacing him.
Fellaini at Manchester United was never going to work out.
Juan Mata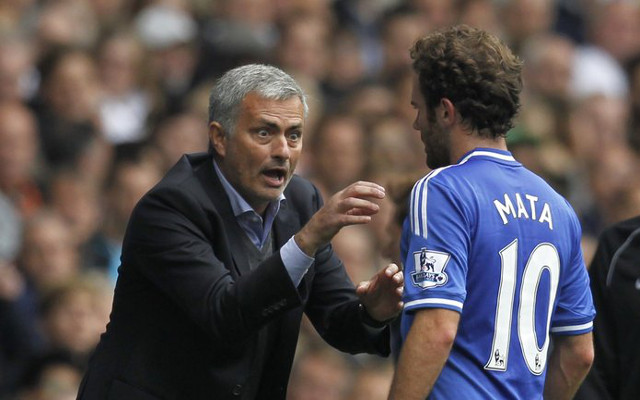 After making his £35 million move from Chelsea, the Spaniard hasn't shown why he was worth the big money move. Mata is definitely a luxury player, but has found it difficult to cope in the Premier League. A return to La Liga would be ideal, as he simply doesn't have the physical attributes, especially pace, to compete in the English league, which is the main reason why he can't produce consistent performances.
Nearly every team in the bottom half play the "park the bus" system and this makes it harder for him to get a few seconds to create chances and become a key player in big matches. Mata thrived at Chelsea until Mourinho preferred someone else.
The playmaker was the key player to guarantee assists and goals. With Mourinho as United's manager, it wouldn't be a surprise if the Special One gets rid of him straight away.