Antoine Griezmann got redemption while Dimitri Payet got another goal as France beat Albania 2-0 to secure a spot in the Euro 2016 knockout round.
The game was scoreless for almost 90 minutes when Griezmann finally broke through, helping to avoid what would have been a stunning draw for the Euro host nation. In the final seconds of the game, Payet added a second goal to seal the victory and extend France's goal differential advantage over second-place Switzerland.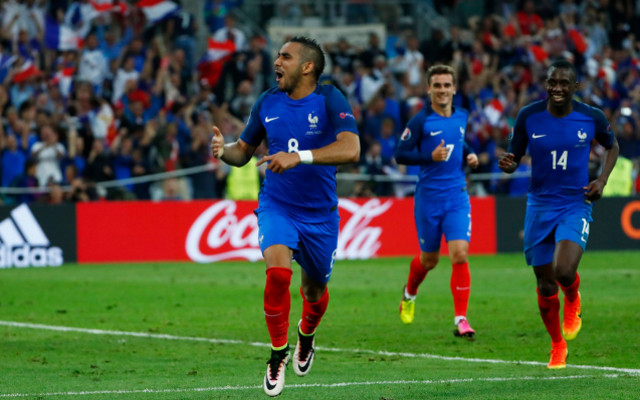 France were able to beat Romania 2-1 last week thanks to a goal from Olivier Giroud and an 89th minute dazzling strike from Payet.
During that game though, Antoine Griezmann played very poorly and was benched for the match against Albania. But he came off the bench in the final 25 minutes for Kingsley Coman and redeemed himself with the tie-breaking score.
Les Bleus will play Switzerland on Sunday with the winner of that match deciding the winner of Group A.
Follow @jtmlovessports on Twitter
SEE MORE:
Euro 2016: England should be 'ashamed' if war of words with Wales has impact says Roy Hodgson
(Video) Euro 2016: Slovakia seal win over Russia with Marek Hamsik playing star role
(Video) Euro 2016: Marek Hamsik's stunning goal gives Slovakia commanding lead over Russia