The transfer saga for Bayern Munich superstar Mario Gotze has gained a new wrinkle as the club are trying to fix the flow of information in and out of Allianz Arena.
According to the Metro, a statement from the Bayern Munich official website stated that the club are demanding that the media immediately cease reporting any "false claims" on the status of Gotze.
In the statement the German giants flat-out denied any truth to rumours that they have been threatening Gotze with changes to his playing time if he stays at the club.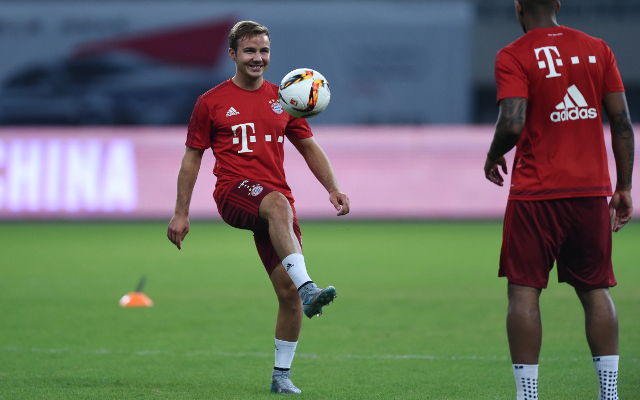 'FC Bayern Munchen has demanded that various media sources cease and desist from reporting false claims,' the statement read. 'It has been reported that FC Bayern has "threatened" Mario Gotze by stating he would not be nominated to play in the Champions League if he remains at the club.'
Bayern Munich chairman Karl-Heinz Rummenigge also decried the recent bad reports, calling them "complete fiction" and promising legal action if needed.
'This is complete fiction. It remains the case that we will resolutely defend ourselves against all false or even malicious reporting using all legal means available to us.'
Gotze is widely considered to be one of Jurgen Klopp's top transfer targets at Liverpool.
Follow @jtmlovessports on Twitter
SEE MORE:
Euro 2016: England should be 'ashamed' if war of words with Wales has impact says Roy Hodgson
(Video) Euro 2016: Slovakia seal win over Russia with Marek Hamsik playing star role
(Video) Euro 2016: Marek Hamsik's stunning goal gives Slovakia commanding lead over Russia