Bayern Munich superstar Robert Lewandowski is one of the best finishers in football and showed off his world class talent over 40 times this past year. The way things are going though, he could be plying his craft in England next year.
According to the Daily Mail, Lewandowski has become "increasingly keen" on a move to the Premier League if an offer is made. Manchester United have been targeting the 27-year-old striker for months.
Per the source, Lewandowski is still favouring a move to Real Madrid though.
The Polish striker finished his 2015-16 season at Bayern Munich as the leading scorer in Bundesliga with 30 goals – plus another nine in the Champions League.
Lewandowski famously scored five goals in the span of nine minutes in an epic 5-1 win over VfL Wolfsburg this past autumn.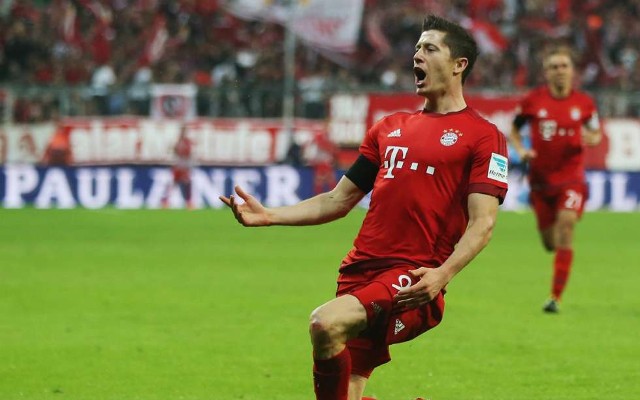 Follow @jtmlovessports on Twitter.
SEE MORE:
(Video) Euro 2016: Eder magical solo goal seals Italy win over Sweden
Euro 2016: England fan sets up crowd funding page to bring Raheem Sterling home
Euro 2016: Liverpool legend calls for England heroes to start against Slovakia