German footballer Mario Gotze is famous for scoring the winner goal in the 2014 World Cup final.
However, he's perhaps even more famous for being the lucky sod who gets to call Ann-Kathrin Brommel his girlfriend.
SEE MORE: Euro 2016 WAGs: Lewandowski's wife sandwiched between Gotze's girlfriend and Irina Shayk in red-hot 3-5-2
Mario and Miss Brommel have been dating for the best part of five years now.
Back in 2014, before the World Cup, the pair were picture by paparazzi holidaying on a boat.
The photos caused Mario some embarrassment, because he was sporting a serious boner in his shorts.
Like Gary Lineker sharting at the 1990 World Cup, Gotze's boner pic has followed him around ever since.
And, this week, he inadvertently reminded those who had forgotten by posting the image below on Instagram.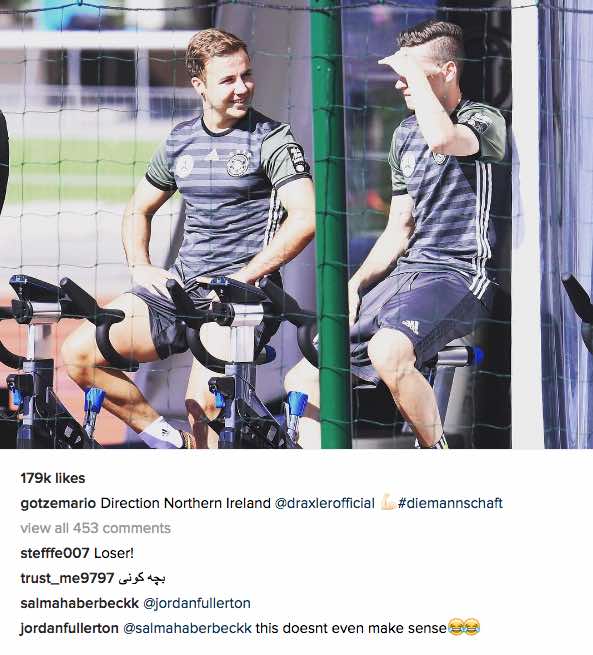 SEE ALSO: Liverpool and Arsenal clean up as Vogue name most stylish footballers at Euro 2016