On the heels of Arsenal manager Arsene Wenger's indication that Leicester City striker Jamie Vardy will most likely turn down a move to the Emirates, the Arsenal manager addressed the overall plan for Arsenal's summer transfer window.
According to the Express via HITC, Wenger stated that Arsenal are only in the market for one to three more players after acquiring Granit Xhaka earlier this summer.
"We've already bought one player – Granit Xhaka – from Monchengladbach, because we've lost three players," Wenger said.
"So we've bought one midfielder and we're still in the market to buy one or two more players. But it is not easy. you buy too many players you destabilise your team. So three is the maximum."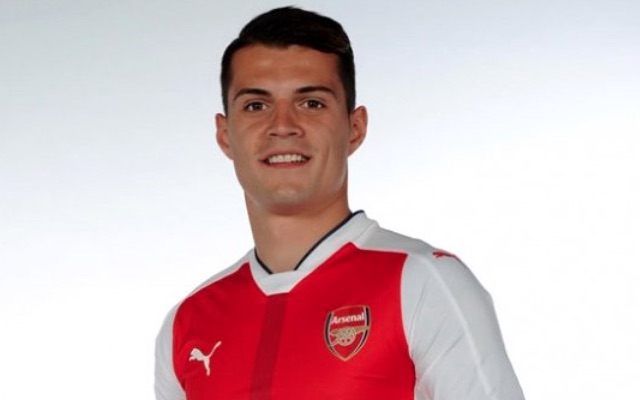 Given the number of glaring holes the team displayed last season Wenger's comments might frustrate many fans who feel the team needs more than a couple stars to ensure not only short-term success with a talented roster, but guarantee long-term success after the 66-year-old manager finally calls it quits (or gets fired, whichever comes first).
However, Arsenal have also been developing one of the best academies in the Premier League and have seen several superb players emerge from its ranks over the past few seasons: such as Hector Bellerin and Alex Iwobi. It's not unreasonable to suggest that Wenger intends to tap his youth ranks once again rather than pay an arm and a leg for proven players.
Follow @jtmlovessports on Twitter
SEE MORE:
Neymar courted by three clubs as Barcelona 'alarmed' by interest
Euro 2016: France vs Switzerland preview, predicted line-ups and match prediction
Euro 2016 star hopes to make dream move to Chelsea