Tottenham Hotspur are on the verge of completing their first signing of the summer, with Southampton midfielder Victor Wanyama poised to reunite with Mauricio Pochettino at White Hart Lane.
According to Sky Sports, the 24-year-old powerhouse will undergo a medical with Spurs today after flying in from his native Kenya to finalise terms over a four-year contract in North London.
SEE MORE: Tottenham Victor Wanyama: Fee agreed for midfielder; medical to take place today
Here, are five ways that Wanyama's imminent arrival could affect how Tottenham line up next season…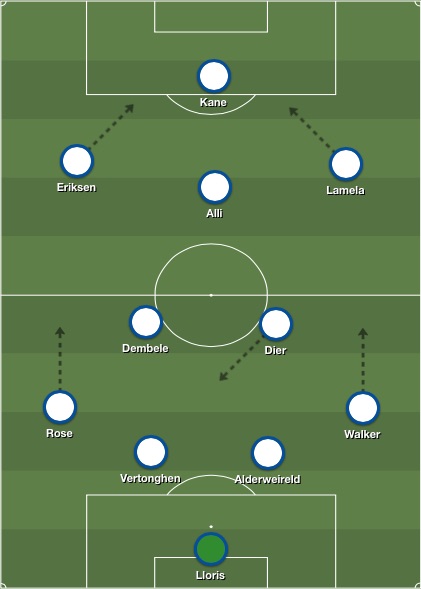 1. The first thing you might notice about this lineup, is that there is, in-fact, no Wanyama in it! And that is because the Saints star will have a very hard job getting into Pochettino's starting XI at Spurs.
Eric Dier and Mousa Dembele were an outstanding first-choice midfield pairing for Tottenham this season, and it might be that Wanyama is being brought in primarily to add depth to the squad. Not to worry though; with Spurs back in the Champions League, there will be plenty of opportunities.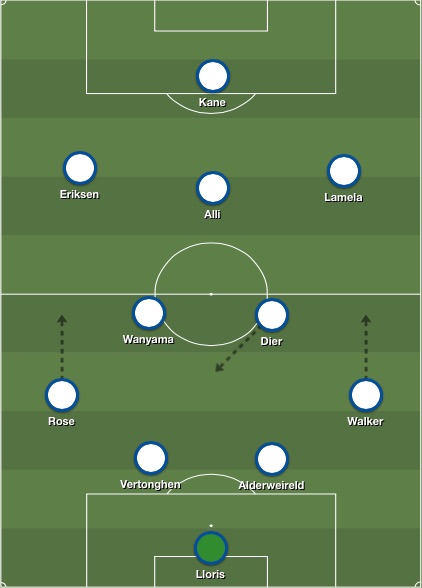 2. While either Dier or Dembele will take some dislodging, the latter is quite injury prone. He was not fit to start 11 of Tottenham's 38 Premier League games last season, of which Spurs won only two.
Wanyama's signing may be to ensure that Spurs are not significantly weakened when Dembele is unavailable. The Belgian will miss the first four matches of next term through suspension, and therefore Wanyama may have a chance to stake his claim for a place and prove he is more than a deputy.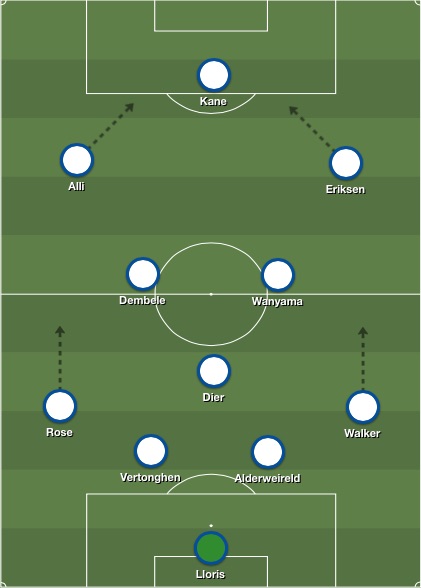 3. There are situations in which Pochettino may want to use all three of Dier, Dembele and Wanyama in the same team, if not from the start, then certainly as a way to bolster his midfield off the bench.
This system would make Tottenham very powerful in the centre of the park and very difficult to get the ball off, which would help them keep the leads that they sometimes let slip in the 2015-16 campaign.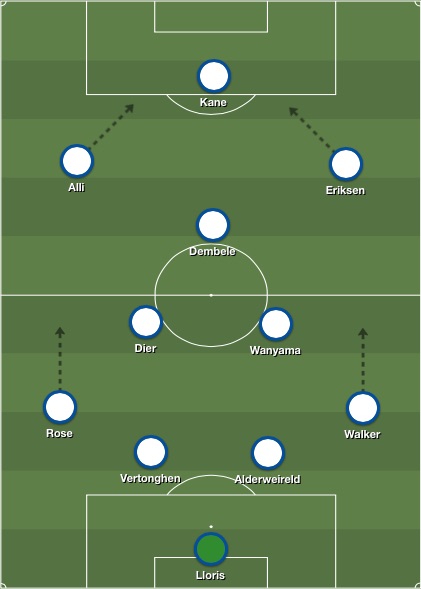 4. A small adjustment to the above formation would see Wanyama play alongside Dier in a double defensive pivot, which would make Spurs incredibly tough to break down through the central areas.
It would also grant Dembele more attacking license. Although he is not a prolific goalscorer, the Belgian can provide great skill and physicality when allowed to venture into the final third.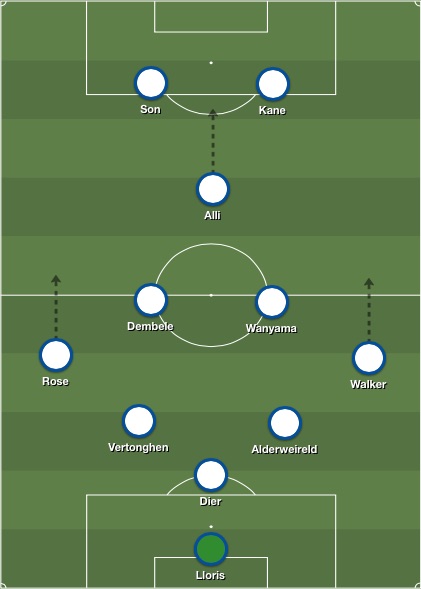 5. This is a system miles away from what Pochettino uses now, but the Spurs boss seems to be in the market for a striker who could play alongside Harry Kane, so will need the option to play two up top.
A 3-5-2 formation – probably with a new signing instead of Son Heung-Min as Kane's partner – would give Kane some support without jeopardising the security of the midfield, which Wanyama is reinforcing.
And dropping Dier into the back three would give Danny Rose and Kyle Walker even greater freedom to attack with venom down the flanks, as they both have done brilliantly for England so far at Euro 2016.
SEE ALSO:
England XI v Slovakia: Six changes with four Tottenham players dropped & Rooney rested
French Tottenham star to break manager's record at Euro 2016 this Sunday
Boost for Tottenham & Chelsea as Italian star name-drops transfer destinations