Remember when Frank Lampard was just a young pup at West Ham United, and uncle Harry Redknapp was leaping to his defence in the midst of backlash from critical fans?
Well, now the 106-times capped England international is 38! He celebrated his latest birthday in New York City with cousin and former Liverpool midfielder Jamie Redknapp.
Lampard uploaded this Instagram picture of the pair enjoying themselves at what appears to be a sweet spot from which to view the New York skyline. Not jealous; not a little bit.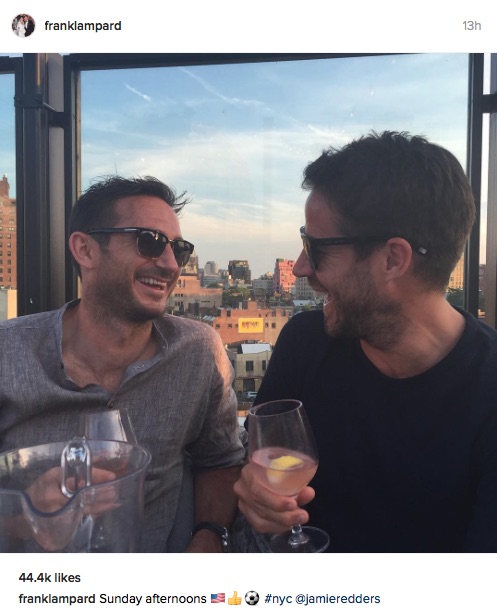 Chelsea legend Lampard scored his first goal of the MLS season for New York City in their 3-2 victory over Philadelphia Union on Saturday, so had double reason to celebrate!
SEE MORE:
Video: Frank Lampard booed by NYC supporters as Chelsea legend replaces Andrea Pirlo in 7-0 loss
Chelsea transfer news: Four players linked with exit as Conte clear-out takes shape
Picture: Liverpool winger Jordon Ibe spotted wearing rival shirt; potential transfer imminent?