England fans may be ready to give Three Lions boss Roy Hodgson the pink slip, but one of the most important figures on the team has given the embattled head coach about as big an endorsement as he could possibly get.
In an interview ahead of England's final Euro 2016 group stage match against Slovakia, team captain Wayne Rooney made it clear that he – and the team – want Hodgson to stay no matter what.
"Of course we want him to stay, again that is down to his bosses, but of course as players we want him to stay," Rooney insisted, per the Telegraph.
Reactions to England's performances over their first two games against Russia and Wales have been enraging and euphoric respectively. The Three Lions conceded in the 92nd minute of their game against Russia for a 1-1 draw, then overcame a 1-0 deficit to Wales to win the match 2-1.
"It shouldn't go unnoticed the amount of young players he [Hodgson] has introduced into the squad over the last four years," Rooney said.
"There was a big issue in terms of everyone saying we didn't have the young players coming through in England which other countries had. And, in fairness to the Premier League clubs, they've brought young players through and Roy has picked them – and, in my opinion, created a very good team, but also a fantastic atmosphere around the training ground and when we meet up. [It's] a great base for England's future in the next six to eight years."
Hodgson navigated England to the quarter-finals of Euro 2012, only to fall to Italy. In the 2014 FIFA World Cup, England endured back-to-back losses against Italy and Uruguay and failed to score a goal against lowly Costa Rica en route to elimination.
However, since the devastating World Cup performance, England have not lost a tournament match or qualifier – sweeping the Euro 2016 qualifiers in the process.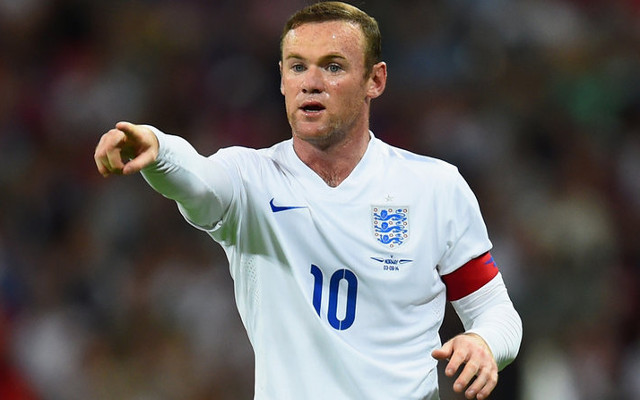 Follow @jtmlovessports on Twitter
SEE MORE:
Neymar courted by three clubs as Barcelona 'alarmed' by interest
Euro 2016: France vs Switzerland preview, predicted line-ups and match prediction
Euro 2016 star hopes to make dream move to Chelsea