The fashion gurus at Vogue recently included Arsenal pair Aaron Ramsey and Hector Bellerin in their XI of most stylish footballers at Euro 2016.
SEE MORE: Liverpool & Arsenal clean up as Vogue name most stylish footballers at Euro 2016
Well, the Gunners fashionistas need to give teammate Gabriel Paulista some fashion tips when they report back to the Emirates this summer.
Because this outrageous outfit from the Brazilian defender's official Instagram account is not only a crime against fashion, but one against humanity too.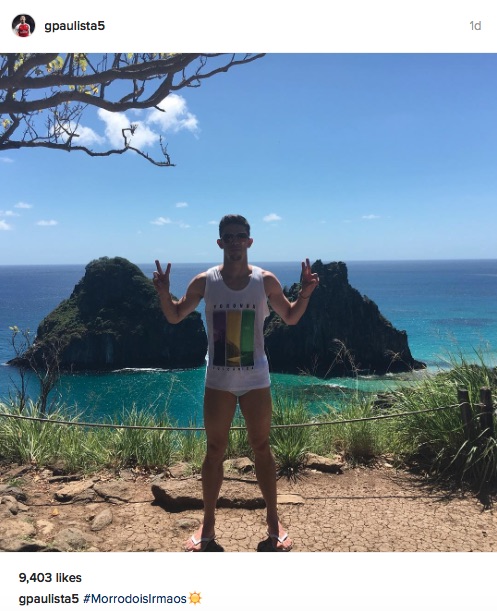 I'm just scouring through my latest Vogue subscription and…nope, nothing about going out in your Y-fronts. Somebody give the lad some shorts.
Gabriel is currently enjoying an extended break after missing out on Brazil's squad for the Copa America Centenario. And he is spending it in his pants.
SEE ALSO:
Arsenal transfer news: Agent hints at blockbuster move for top-class poacher
(Video) Psychic Arsenal manager predicts Croatia win over Spain at Euro 2016
Opinion: Why Arsenal don't need to buy more than three players this summer